The weather's been really cranky lately don't you lovelies think? It can be sorching humid hot in the afternoon but cold and wet in the night.

As such, my skin's getting a little cranky too! I've been experiencing slight breakout from the warm humid weather so I surfed around and...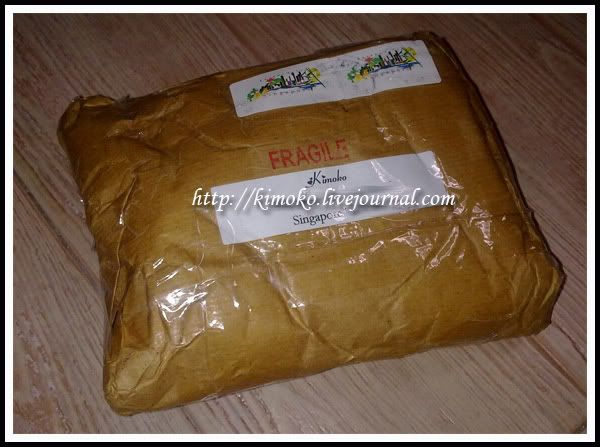 Ended up with a package from Ling.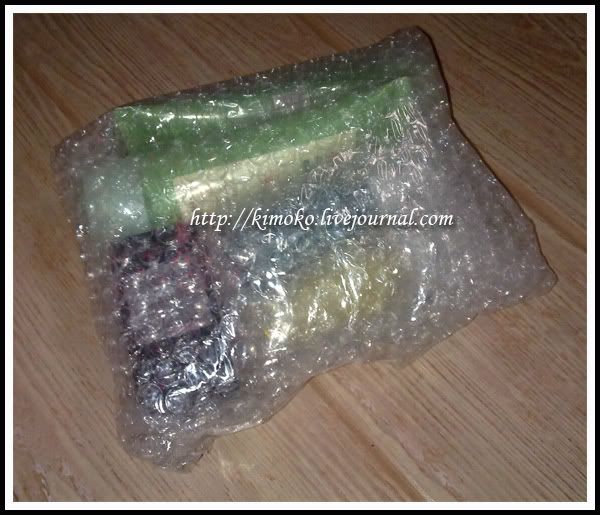 As much as I hate bubble wraps (its difficult to tear the bubbles apart) because Ling really pack her packages really tight but I suppose its all for the sake of having the products arriving safe & sound at my end.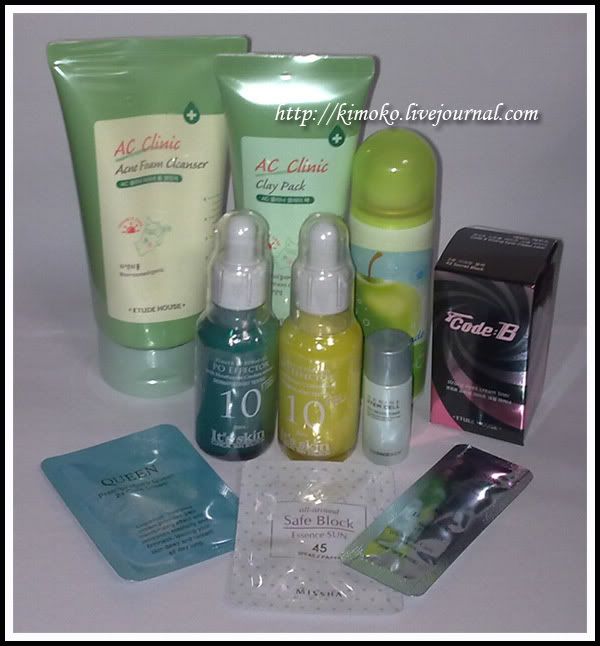 The entire haul after ripping the thick layer of bubble wrap.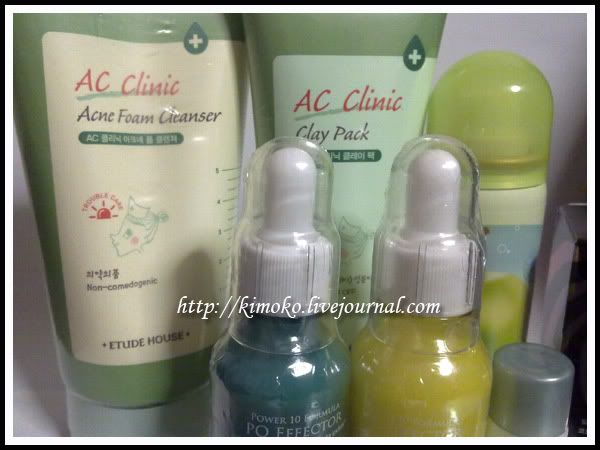 From Left (background): Etude House AC Clinic Acne Foam Cleanser (I was looking for an acne fighting cleanser without tea tree oil as you lovelies would have realized this by now that I'm allergic to Tea Tree Oil though its a great ingredient to fight acne), Etude House AC Clinic Clay Pack (to complement the acne cleanser. I love deep cleansing masks as it helps to draw out impurities and clears my skin. I was looking at Innisfree Trouble Care Mask Pack initially till I read that it contains Tea Tree extracts).

My bathroom is filled with Asian especially Korean skin care products! I will take pics of the product shelf in my bathroom and show it to you lovelies. LOL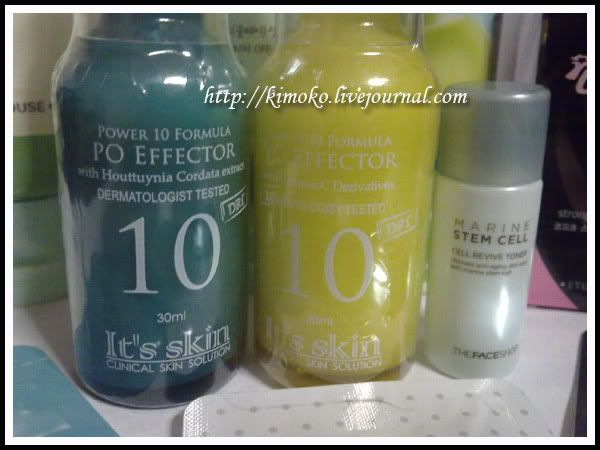 From Left: It's Skin Power 10 PO Effector, Its Skin Power 10 VC Effector & some random samples from Ling.

Ling was promoting this new brand to me that she has brought in recently and it has the face of Kim Bum! Though BB Creams are probably the only products that I'm interested in when I was browsing the site but when Ling told me that she's launching the Power 10 Line to test the market, I was excited bout these 2 Effectors! I've been looking for a serum that controls sebum (all the other serums that I've are for either pore refining or hydration purposes) and the PO Effector totally fits the bill:

Silky essence especially designed to treat pores, containing highly concentrated Houttuynia cordata extracts with the superior function of sebum control and 4 other ingredients combined to tighten pores for the management of pores.

And if you know me personally, I have a day and night skin care regime. For my day regime, I tend to use products that controls sebum and in the night, I'll use products that is for skin repair (our skin goes through repair when we take our beauty rest) / hydration. As such, the VC Effector that contains Vitamin C and green tea components helps to suppress the formation of freckles that can make skin look dull and dark, and tightens pores to leave skin fair and luminous is now mine.

What's the common property among these 2 Effectors (serums)? Tightening of pores! Exactly what I need.

Give me some time to try these serums and I'll report on good they are ya? Hopefully I'll have smooth flawless baby soft skin just like Kim Bum without the need for cosmetic surgery or botox!

Wanna know more about serums? Click here!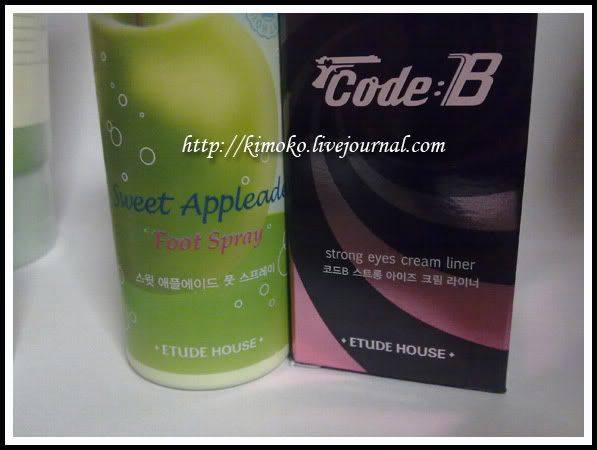 From Left: Etude House Sweet Appleade Foot Spray (HAHA. This is quite random I know. But I really love this range! It smells really really yummy! I bought it because, knowing my long working hours, I still want my feet smelling fresh at the end of the day! And its really tiny! Perfect for your handbag - on the go!), Etude House Code B Strong Eyes Cream Liner in Secret Black (you girls know my love for gel/cream liners by now and hearing how highly raved this cream liner is, especially from ChefCaffy in YouTube, I had to try it. Oh, I must update you girls on my project hit-pan. My MAC Fluidline in Blacktrack is touching the base of the container! That's how I managed to convince myself in getting another cream liner though I still have quite a couple of other brands).

I've been spending quite a bit lately. Blame it on the stress at work! I'll reveal a not-so-small haul from MAC soon. *laughs out loud*

What interesting buys have you lovelies gotten recently?