I am very honored to be one of the selected few to be able to review Shiseido Maquillage Spring / Summer 2010 by Shiseido Singapore!
As you lovelies know my working hours are horribly long, I couldn't make a trip to their office in Grange Road but the lovely
Mag
collected my goodies in my behalf when she was collecting her package last week. The impatient me drove over to her place late that evening to pick it up from her and was very excited to receive the goodies!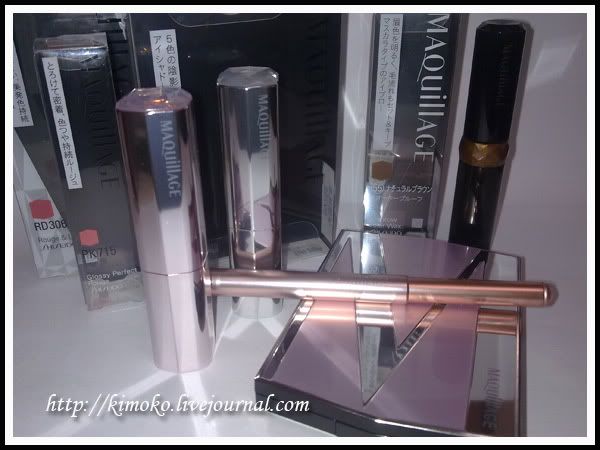 She knows my personal favourites and managed to get the shades that suits me!
*yes, for those who are following me on
Twitter
would already have seen this picture above when I
twit-pic
it last Saturday.

Maquillage has been a brand that I've always wanted to try but could not bring myself to splurge on it but I'm very glad that Shiseido Singapore has given me this opportunity to try out their Spring / Summer Collection 2010!
Thank you Shiseido Singapore and not forgetting Pearlin
!
First up, 2 lippies! From left:
Glossy Perfect Rouge in PK715
&
Lasting Perfect Rouge in RD306
bundled with a lip brush. Mag selected PK715 and RD306 for me as there werent nudes / browns available. Looking at the available shades, I would probably select these 2 shades myself too.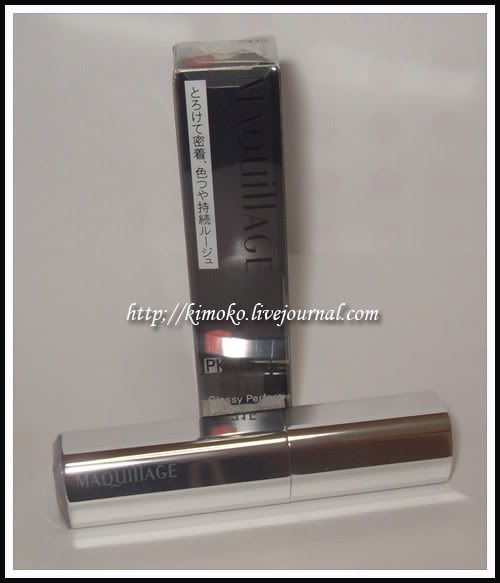 Priced at S$49 each, it may seem a little pricey but you're definitely paying for quality and the sleek packaging that makes touching up in public so classy.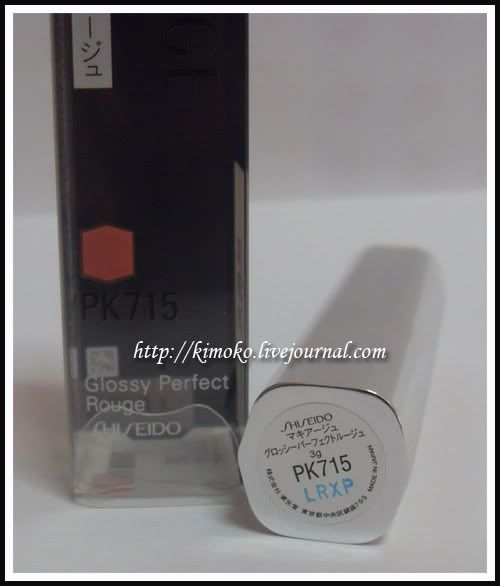 The packaging might be a fingerprint magnet but trust me, the reflective surface makes a really good handy dandy mirror! Especially during touch ups! With one hand holding the lipstick and the other hand holding the cover, voila, a compact mirror!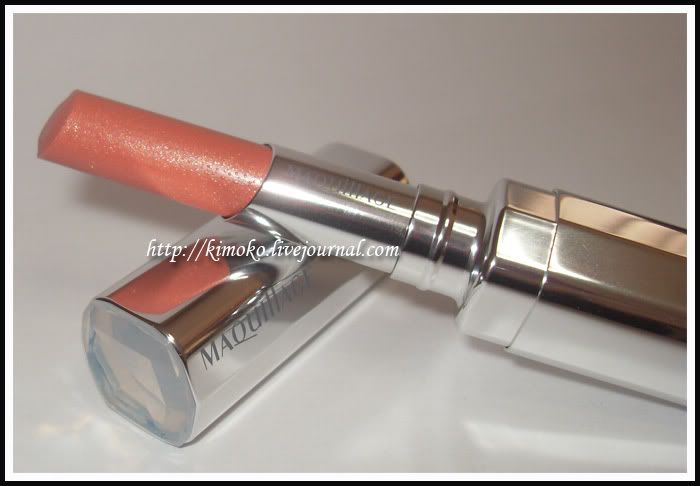 To justify the price tag, I must say, the lipstick does glide onto your lips really smoothly without the drying feeling
(ie. MAC)
. It might appear sheer on the first application but the color builds up pretty quickly on the 2nd layer. It leaves a sheer glossy finish with specks of glitter that reflects the light to make those puckers of yours oh-so-kissable!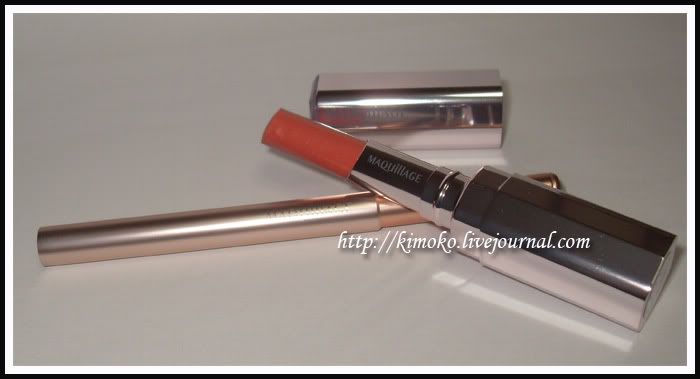 Lasting Perfect Rouge
in
RD306.
Personally, I wouldn't really wear such a coral pink shade but I think Mag made the right choice. As I'm often in neutrals on my eyes, with a nude lips, I can look rather sickly at times but with a slightly bolder shade like this RD305 that is a little sheer compared to a full bodied red lipstick, I am able to wear this shade confidently without looking over the top.
The Lasting Perfect Rouge definitely lasts longer than the Glossy Perfect Rouge and does not give as much as a glossy finish like the Glossy Perfect Rouge. Described as a longwearing rouge with high definition color, this clear, soft lip color stays fresh for hours that doesn't fade as you eat and won't stain cups. Innovative Coating Film Formula that instantly seals moisture and the easy-to-blend color into your lips.
True enough, it doesn't stain my cup, but it does fade in less than 5 hours. To make it up for that, most long lasting lip colors tend to a little drying but this isn't! Its still as creamy with a smooth application without the dry feeling on your lips! Oh yes, this lasting perfect rouge has a slightly better color payoff as compared to the Glossy Perfect Rouge which tends to be a little sheer.

From Left: RD305, PK715. Notice the sheer glossy finish and the specks of light reflecting particles? My favourite between these 2? PK715 definitely! Its a peachy pink with a slightly glossier finish compared to the coral pink RD305.

Ask me if I'll repurchase the lipsticks? I'm a little on the fence about it. For S$49, it sure its a little pricey but I do like the sheer glossy finish and smooth application though. I own 2 Lunasol lipsticks and is it me or are all Japanese lipsticks smooth in application with a sheer glossy finish? Do I really have to convert to Japanese lipsticks? They are a little pricey as compared to my usual MAC of S$28.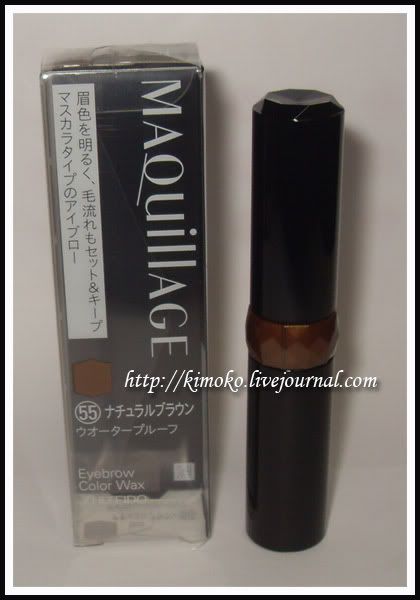 Next, the Eyebrow Color Wax that is priced at S$34.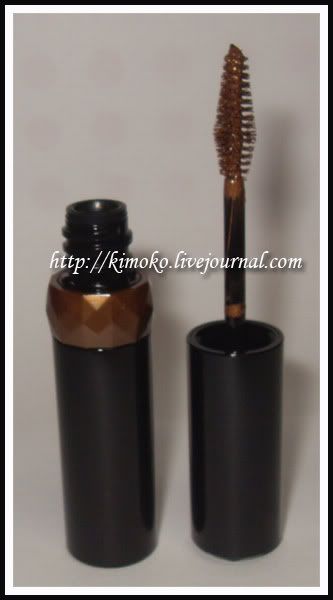 You might ask why is a wax in tube? Eyebrow wax are often in pans and are used to tame the shape of your brow throughout the day.



This eyebrow color wax is actually a liquid eyebrow tint with an attached brush. All you have to do is to sweep your eyebrow in place with the brush and you'll have nicely groomed looking brows.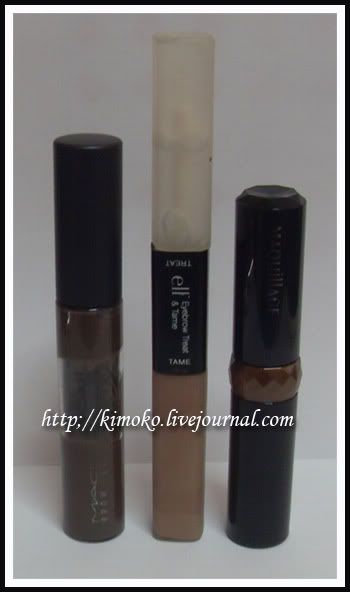 From the above, you'll probably know I'm also a fan of such a brow product.
From left: MAC Brow Set in Mink, ELF Studio Eyebrow Gel & Tame and Maquillage Eyebrow Color Wax.
*I don't like / don't know how to draw my brows with a pencil and have to rely on such products to have my brows done every day.



I'm not being bias here but if you look at the applicators, (from left, ELF, MAC, Maquillage), you'll realized that the Maquillage has an applicator that is narrow at the tip and broader at the end. It definitely gives you more control on 'drawing' your brows.

Because of the brush applicator, I will definitely repurchase this eyebrow color wax!



These babies could easily have cost me over S$130.

Oh, I forgot to mention the lip brush that came bundled with the Lasting Perfect Rouge. Its a semi-retractable (I say its semi-retractable as it isn't as compact and short as your other lip brushes available. But I have to rave about the extremely soft bristles of the brush! Unlike the stiff bristles of other commercial lip brushes, this lip brush is extremely soft! I wonder if they sell this brush separately.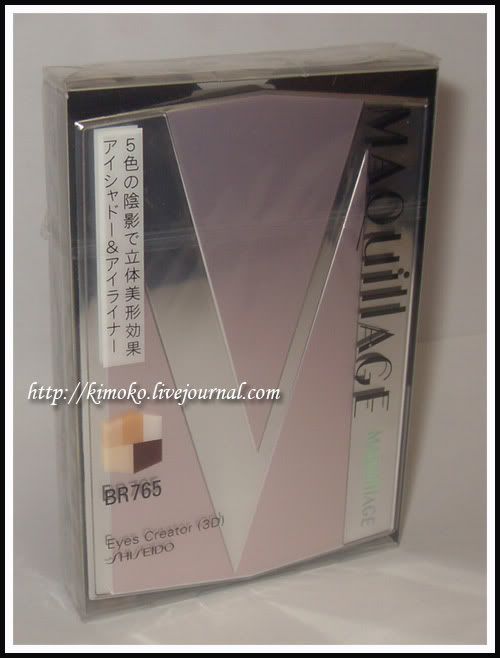 Last but definitely not the least, the most highly anticipated item (for me at least) - Eyes Creator (3D) in BR765. There's a total of 5 variation of this 3D Eyes Creator in this collection and the top of my preferred list was the GR764 with the beautiful green, aqua and pale lavender but since it was not available, Mag got me my favourite browns, the BR765!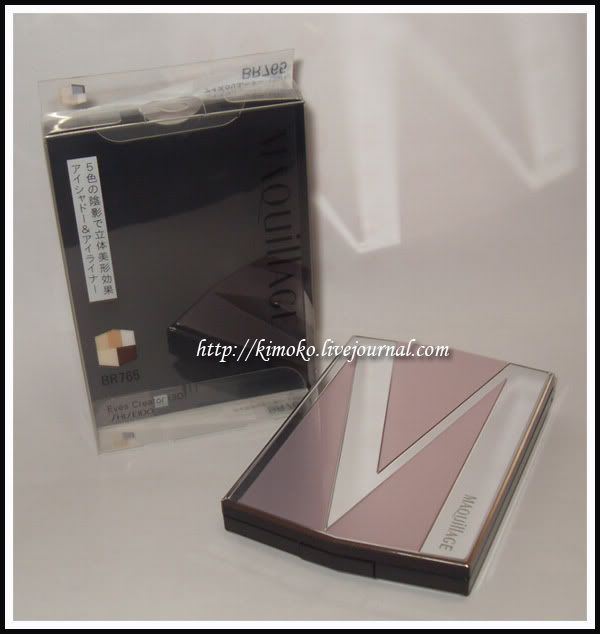 I do own 2 Lunasol palettes and sadly, I was pretty disappointed with them as they are way too sheer for my liking but I was holding high hopes of the Maquillage Eyes Creator (3D) as I've heard tons of wonderful reviews bout the Eyes Creator.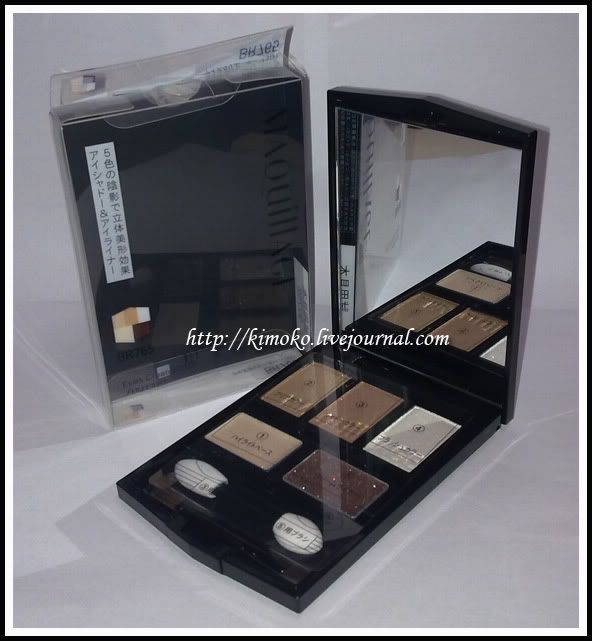 I gasped when I opened the palette as these are the shades that I will totally wear everyday! Mag was excited and texted me instantly when she got me this palette.



Boring to some but definitely not to me! I can never get enough of neutrals / browns! I probably own 123123123 similar shades in my collection but that is not stopping me from getting more!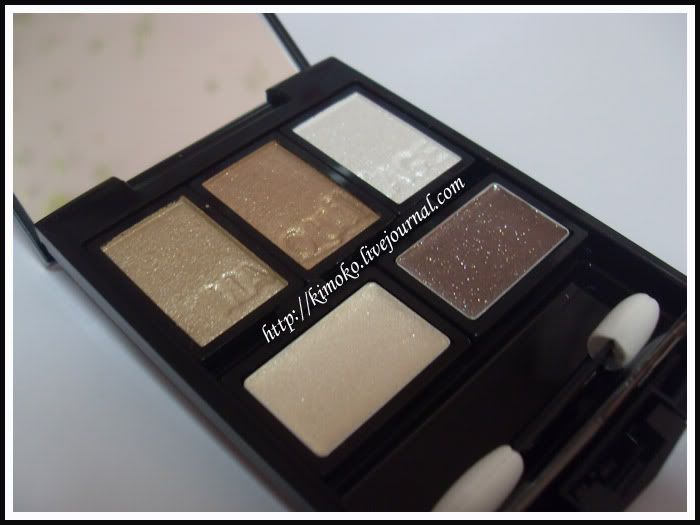 It comes with 3 pressed powdered shadows and 2 cream shadows.



With a pale gold, gold-gold and white, you can't go wrong with an ivory and chocolate brown cream shadow!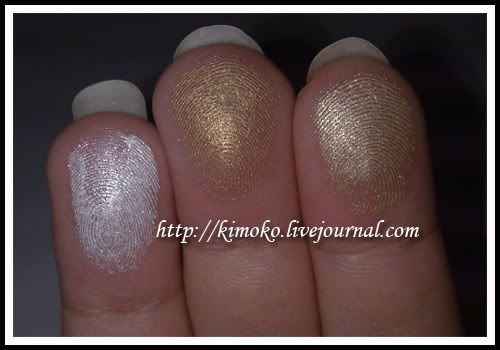 Pressed powdered shadows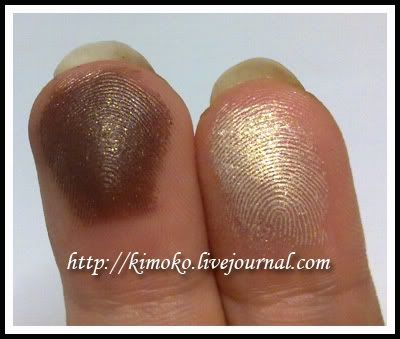 Cream shadows



I'm very impressed with the quality of the palette as a whole. As much as Japanese eyeshadows tend to be a little sheer as compared to the other brands, but doesn't this swatch prove otherwise?
*swatched without a base/primer

I've used the ivory cream shadow as a base (without a primer) and even with the chocolate brown cream shadow over the lid area, I was amazed that it could withstand at least 8 hours without creasing. Other cream products in a palette (Ie. Sofina), creases on me unless I have a very good primer beneath it. I definitely did not face any fading of the shadows either.

In fact, I'm so so impressed with this palette that I'm considering to get the GR764 now!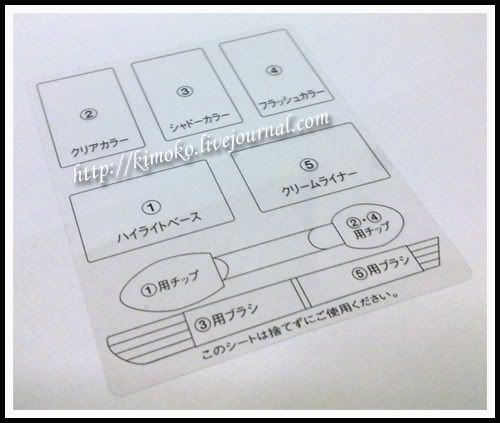 Though I can't read Japanese but with the numbers, you can't go wrong with using the applicators with this little instructional insert.

Know what is my next lemming? The Maquillage Face Creator (3D)!

Once again, Thank You Shiseido Singapore and Pearlin for this opportunity to allow me to try these lovely products by Maquillage. You definitely got me lemming for more Asian products!