My last set of swatches of my Daiso Eyeshadow Collection.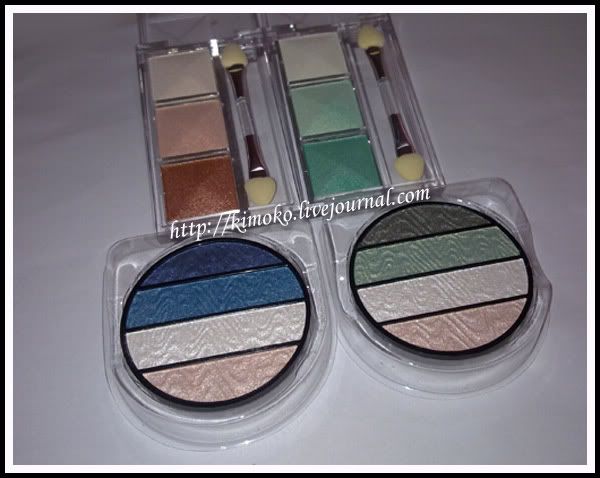 Can you believe that each of these babies costs only MYR5?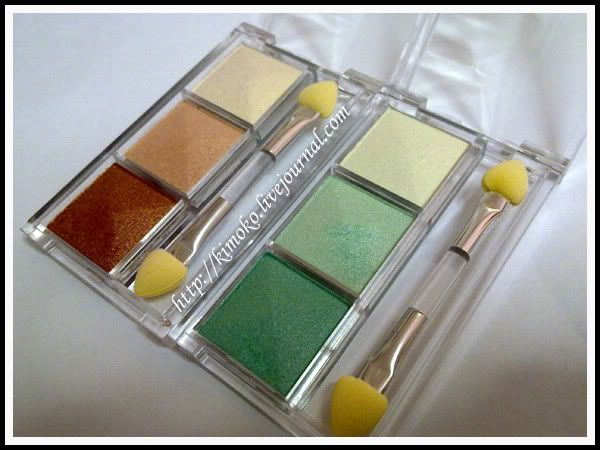 First up, the Styling Eyeshadow Trio in Warm Browns and Green. I received the neutral trio from lunaface and the green from Plue.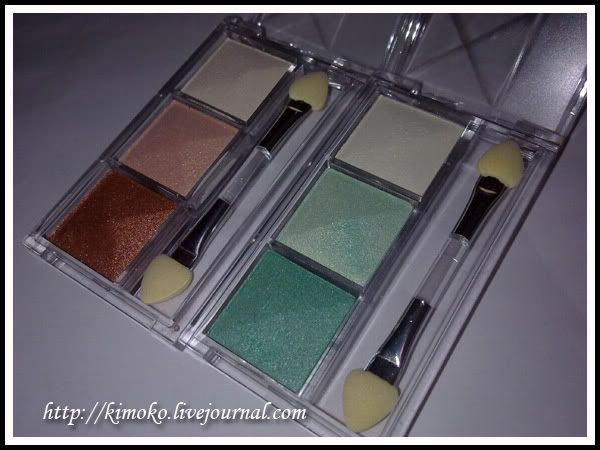 When I was in KL last month, there weren't any other shades to this trio.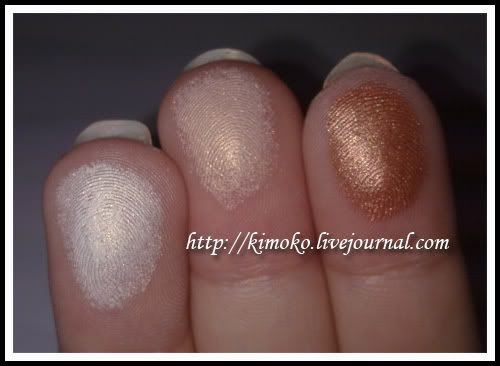 Totally pigmented yes?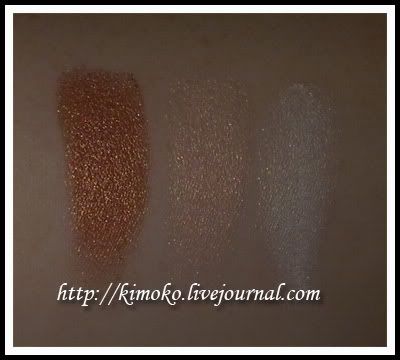 Isn't the bronze gorgeous?!
*swatched lightly without a base/primer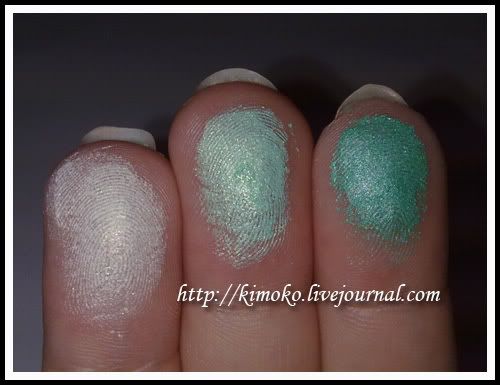 The green is a little chalky but I still like them because of the color pay off.
Is it worth its chalkiness? Totally right?!
Next, the Jewel Eyeshadow refill pans. Its a pity that these does not come with a proper casing. There's a purple in this series but I did not get it because I do not like having to remove from its packaging and placing it back after I've used it.
Despite its packaging, its a very pretty quad!
You woudn't be able to have such a lovely olive and sage shade in a drugstore / low end brand!
The first 2 shades, pinky beige and white is similar in these 2 quads. A really nice all over lid / highlight shade.
-sigh-
Its so gorgeous that I wished they had a proper casing to it!
Now now,
have I created huge lemmings for these affordable eyeshadows?
Missed
Part 1
and
Part 2
? Click on the links! Are you sold on these babies yet?
I'm definitely gonna check out more of Daiso eyeshadows during my next visit to Malaysia! But I really do hope that Daiso Singapore launches these babies soon!