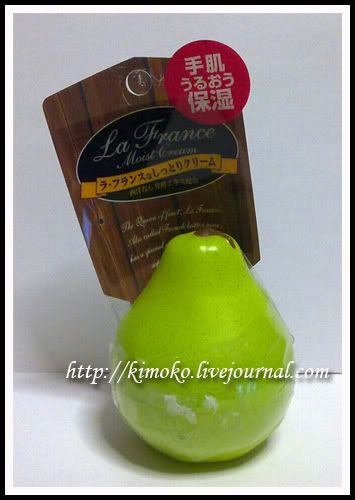 Remember my post about the
B&C Laboratories Apple Lip Cream
? An angel heard my request for a hand cream and gave me this cutesy Pear aka La France Hand Cream!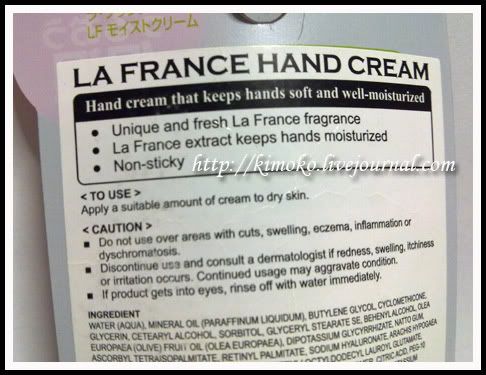 I'm not used to calling a pear, La France.
-laughs-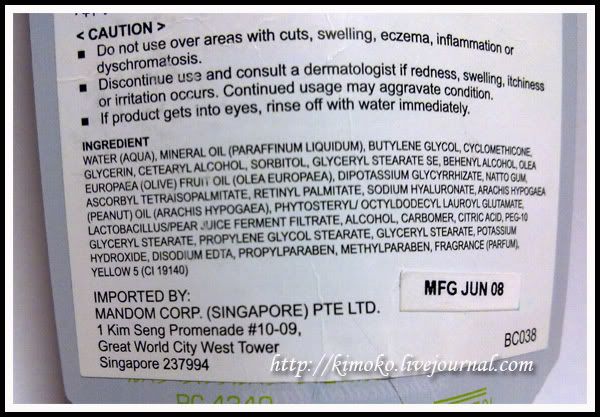 Yummy ingredients! But it contains mineral oil and alcohol! Well, its only a hand cream so its safe!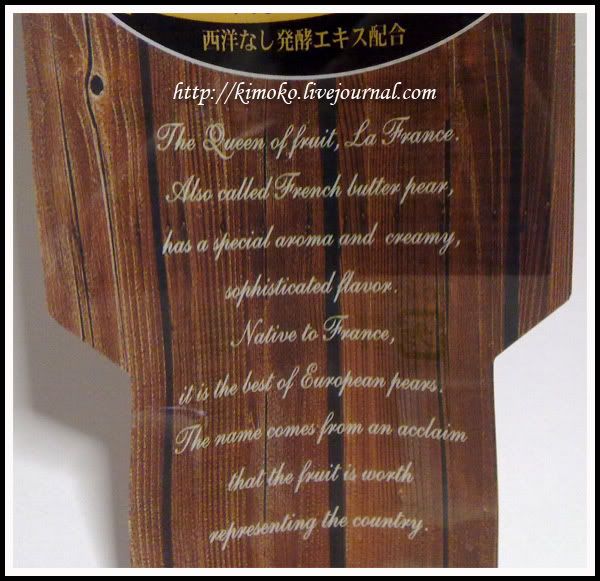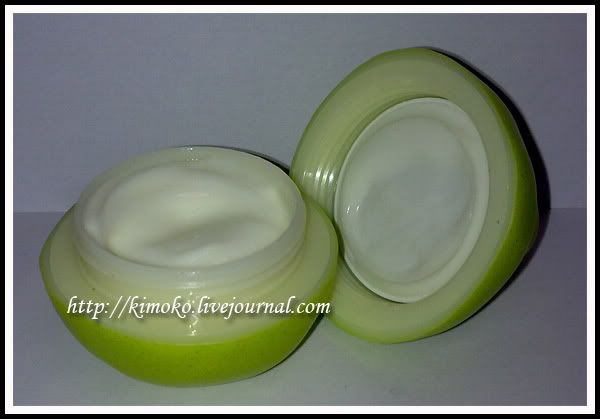 Unscrew the La France
(i think i can get used to calling it La France but Mommy will probably give me THE STARE if I get her to buy La Frances! HAHAHA)
and a liquified cream bursting with a crisp fresh pear fragance
(the green skin with white crunchy flesh)
makes you think its a pear whipped cream that you'll want to take a lick!
The cream isn't greasy and your hands really smells wonderful upon application. But I have to say that absorption of this hand cream isn't as fast as other hand creams / lotions that I have so I only use this as a night hand cream. Due to its packaging, I'm unable to bring it around in my bag as the container is not really friendly for application in public so its sitting next to my bed for my nightly application.
Its a really handy size don't you think?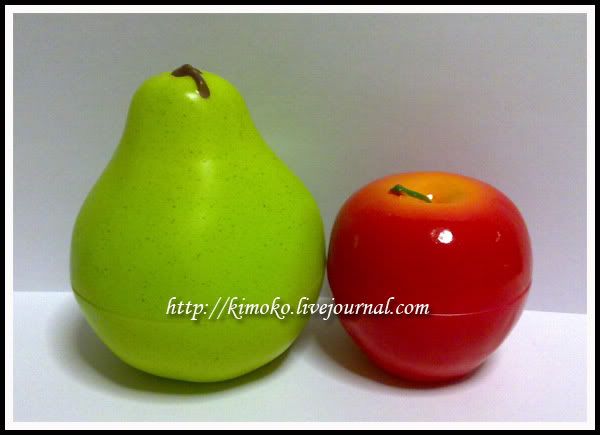 Here's Miss La France and Miss Twilight Apple side-by-side! I really love these babies! Its a pity these got discontinued in Singapore.
For those who does not know what to get from Japan for your friends, remember these fruity babies! Iff you're going to Japan, CP the Apple hand cream for me?