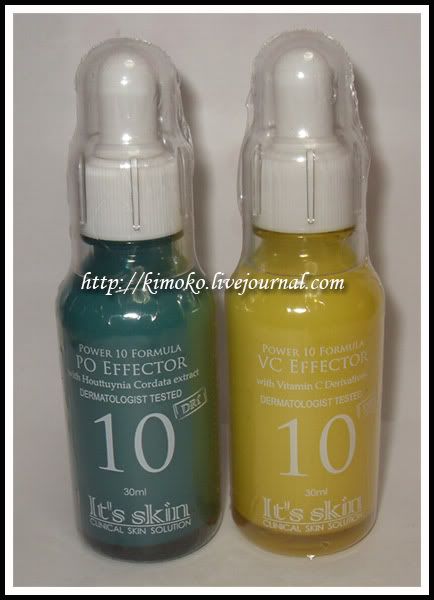 I bought these babies approximately
5 weeks ago
and lotsa you are really anxious to find out how good they are.
The
PO Effector
is described as:
"Silky essence especially designed to treat pores, containing highly concentrated Houttuynia cordata extracts with the superior function of sebum control and 4 other ingredients combined to tighten pores for the management of pores."

Well, it basically did what it's formulated to do. I used this as a day serum and it did control sebum a little. Not by alot though but you can notice the slight sebum control during the day.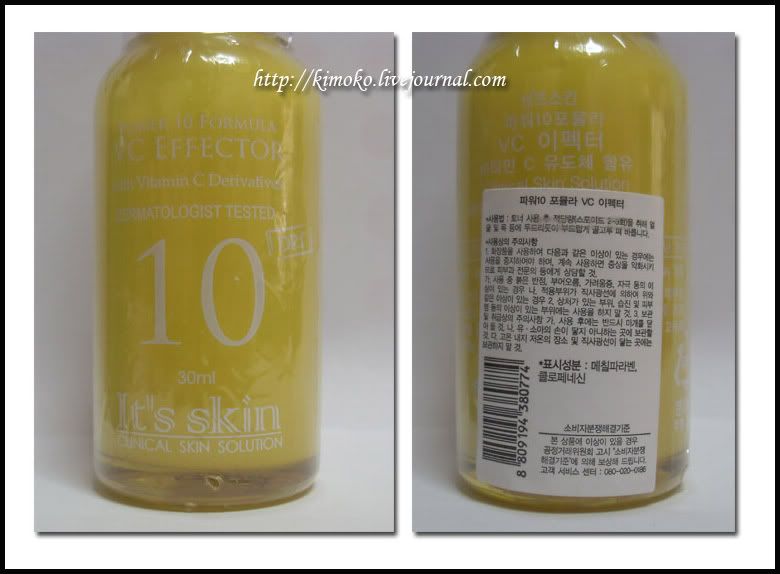 The VC Effector is described as:

"Brightening serum containing vitamin C and green tea components suppresses the formation of freckles that can make skin look dull and dark, and tightens pores to leave skin fair and luminous."

As it contains Vitamin C which is good for skin repair. I used this serum as a night treatment since our skin repairs while we take our beauty rest.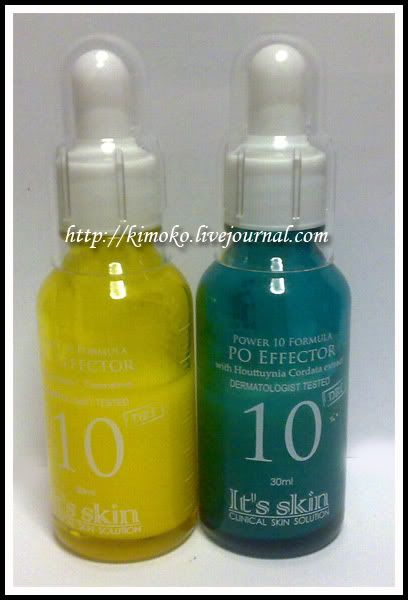 This picture was taken 3 weeks later.
*at the end of the 5th weeks, i'm down to 1/4 of the bottle.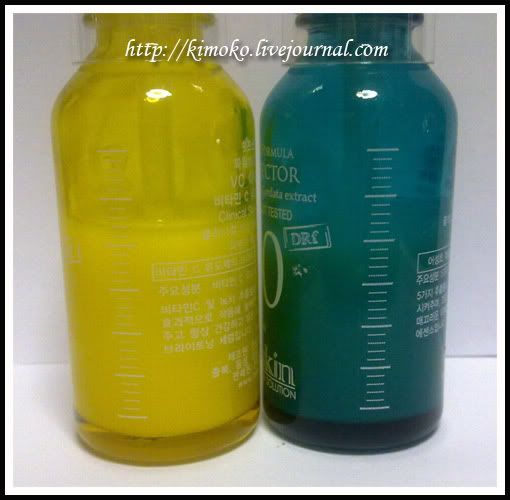 I'm almost halfway through each bottle and it goes to show that I'm really loving this product to be so consistent in the application. I use each once a day and by the 3rd week, I almost halfway through. Imagine if I'm only using one. I'll probably be out of the product by now (the 5th week).

So what did it do for my skin? My pores were really shrinked! Together with the VitaCreme B12 which treats my post acne scars, these 2 effectors are helping in shrinking my pores to have a smooth canvas! Lately I've been really happy with my skin that I do not need a full / thick coverage in terms of foundation.

If you ask me the difference between the both, the PO Effector controls sebum over the VC Effector but the PO Effector is absorbed faster by my skin over the VC Effector which takes a little longer for my skin to fully absorb the serum.
Would I recommend these Effectors? Totally! These 2 have really made a difference in my skin!
*Ling, Thanks for the recommendation!
If you've tried the
other Effectors in this range
, do share your review with me!
Do you lovelies still remember the code when you're checking out at
www.koreabb.com.sg
for freebies? Its "Kimoko - Queen of BB"!