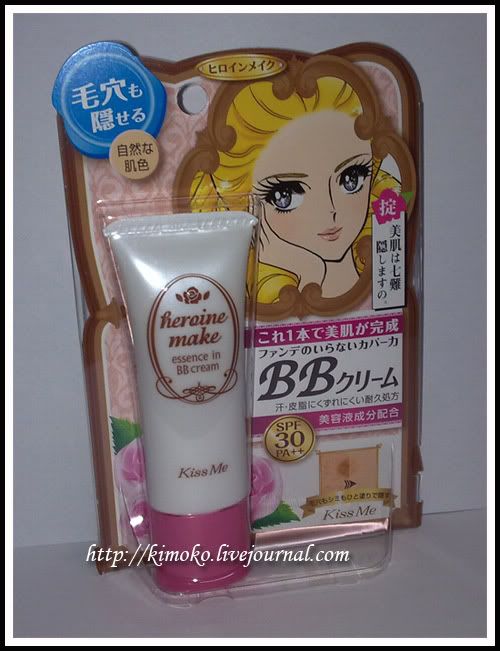 This is the first time I'm trying a Japanese BB Cream. I first read about it from
Lotus Palace
3 weeks ago and wanted to get bestie to CP for me since
she's heading to Hong Kong
she's currently in Hong Kong with her SO till next week. But I'm in luck! I was at Bugis Watsons last saturday when I came across this baby for S$21.90!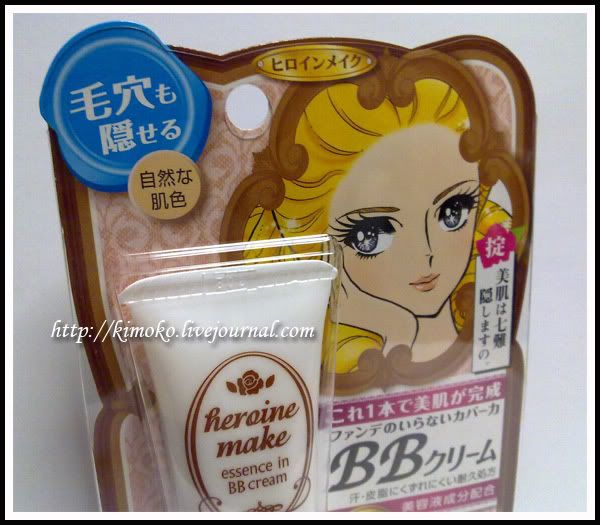 Yea, I know its not cheap as compared to buying online but since it was not marked up by a huge percentage and I could accumulate points from my Watsons card, I decided to get it.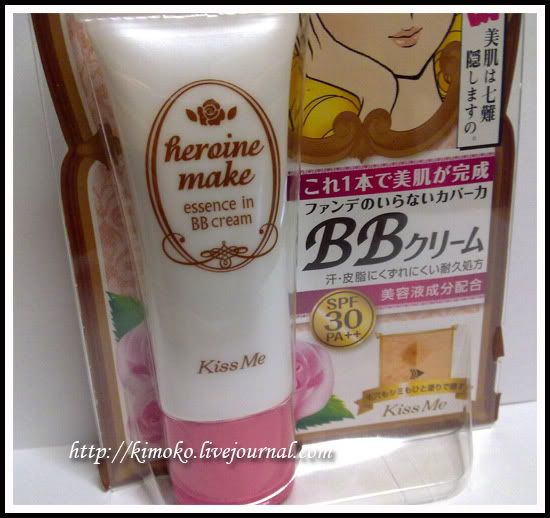 I vaguely remember Kiss Me Heroine as a brand of an extremely good mascara. I spree-ed on Sasa.com bout 2 years ago and the most popular cosmetic product that was spree-ed on Sasa.com was the Kiss Me Heroine Mascara.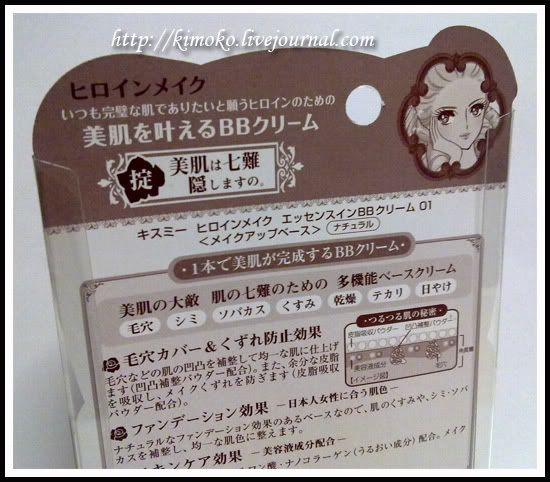 There isn't an English description nor do I know how to read Japanese but here's what I've gathered from
Lotus Palace
:
Essence In BB Cream is supposed to be your miracle product with the following benefits:
-Pore coverage
-Oil control
-Skincare (contains Hyaluronic Acid and nano-sized Collagen)
-Makeup base
-Foundation (skin coverage)
-Sun protection (SPF30 PA++)
-Walk your dog and do your laundry
Is the translation right? For those who can read Japanese, translate the above for me please?
Ingredient list in japanese which I can't make out a single character.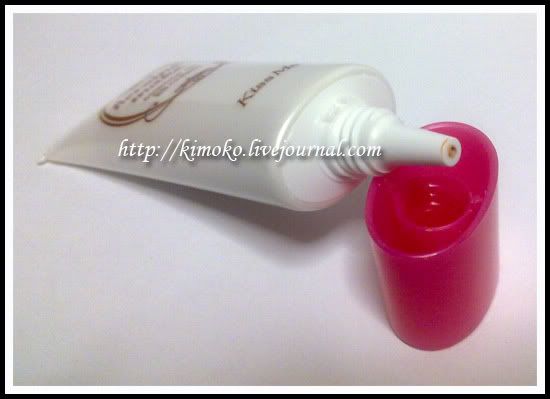 Comparing to a standard MAC Lipstick, the BB Cream comes in a pretty small tube which makes it easier for those who have alot of products to rotate like myself. Its easier to complete using the tube!
Kiss Me Heroine Make Essence in BB Cream
Coverage:
Sheer - Medium
Texture:
A little thick but still blendable.
Shade:
Pretty pale. Would fit those who are NC20-25.
Undertone:
Yellow
Fragrance:
Fragrantless
Oil-Control:
6hours
Dewy-ness:
Slight dewyness
Overall Comments:
This BB Cream's coverage is pretty sheer. As such, its pretty lightweight. I personally feel that this is pretty similar to a tinted moisturizer / sunscreen without the greasy feeling. Most tinted moisturizers are pretty moisturizing thus, unsuitable for babes like myself with oily skin. If you have oily skin, do not need a thick coverage, this is definitely recommended for you. And I love how handy dandy the tube is! With an SPF of 30, its a fuss free BB Cream for me when I can't decide which base makeup to use.