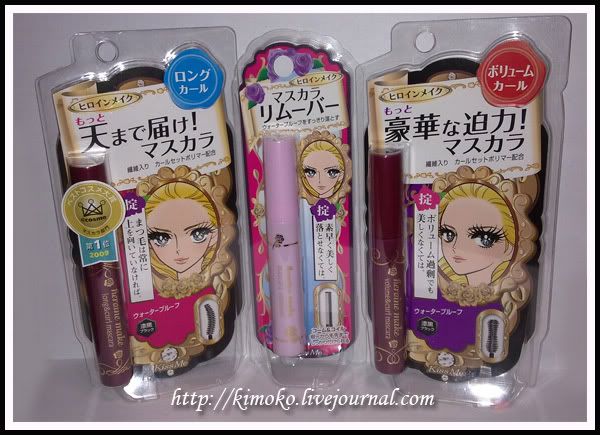 The day I published the post on the Heroine Make Essence in BB Cream, the Brand Executive contacted me and wanted me to try out the Mascaras from the same brand. Coincentally, I have bought the Mascara Remover the week before from Watsons and so I decided to review them in a single post.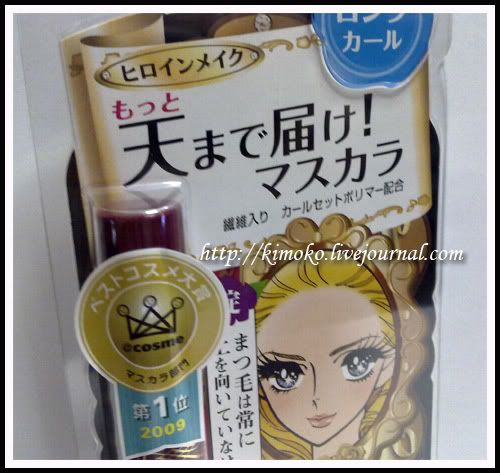 Together with the 2 mascaras that were given to me was a set of press release materials and in it, the Long & Curl mascara was awarded the No. 1 Mascara in Japan by Cosme's Pretisgious Best Cosme Awards in 2009! Best mascara in Japan? I had to try it!
*Make a guess which is #2? Majolica!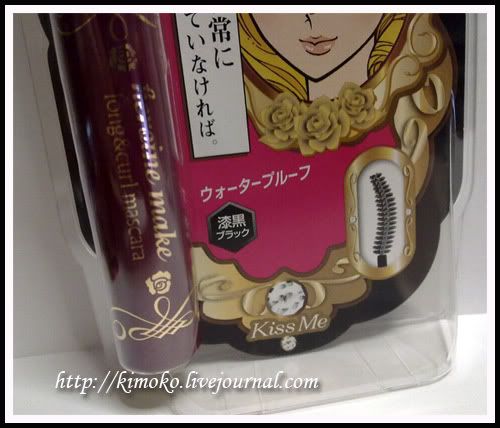 Looking at the picture of the brush did disappoint me a little as I've used such a curved brush mascara that claims to volumize my lashes but all it did was to clump them together.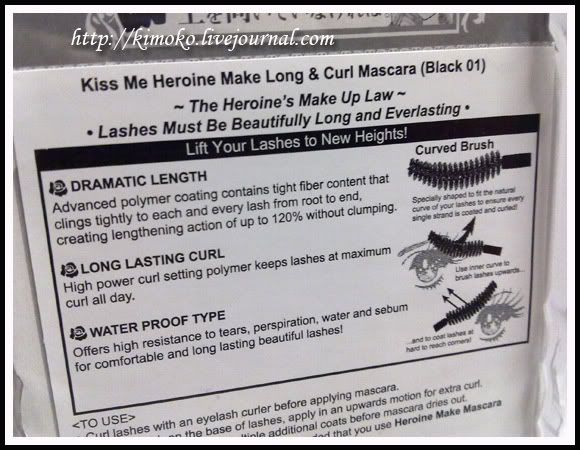 Its said to be waterproof which means that it'll be able to hold the curl pretty well and it did! If there's something I can rave about this mascara is that it held onto the curl the entire day!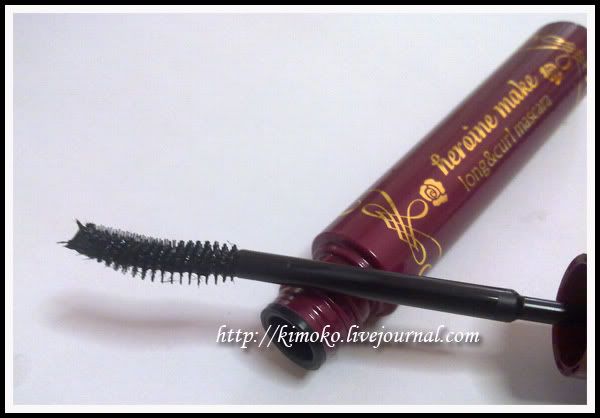 Notice that it contains fibres on the applicator?



It contains a polymer fibre coating that claims to lengthen your lashes by 120% and that this lightweight, curl-maintaining polyer makes lasting and waterproof curls.

How does it really fare? Read on and the review will be at the end of the Volume & Curl Mascara.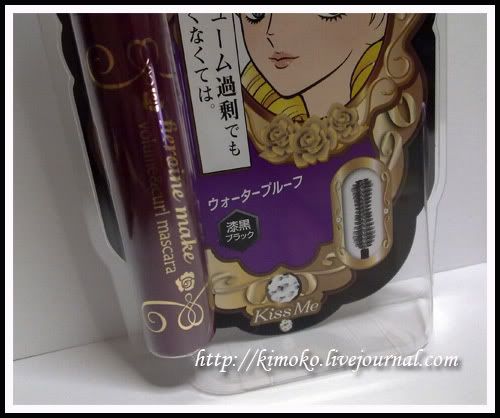 Volume & Curl Mascara got me more excited than the Long & Curl because of the applicator.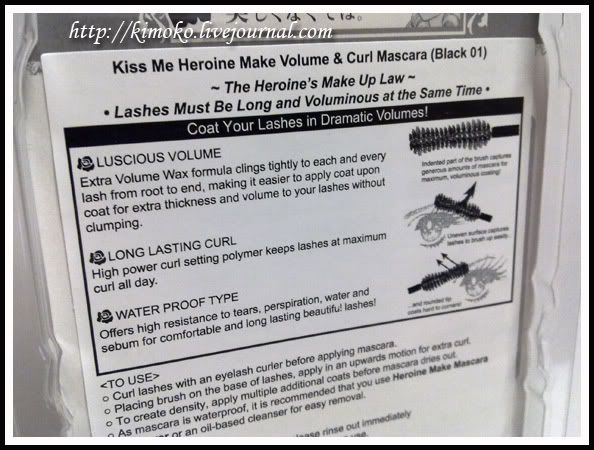 Mascaras that are said to volumize lashes often clumps my lashes really badly but I was curious how this fares on my lashes.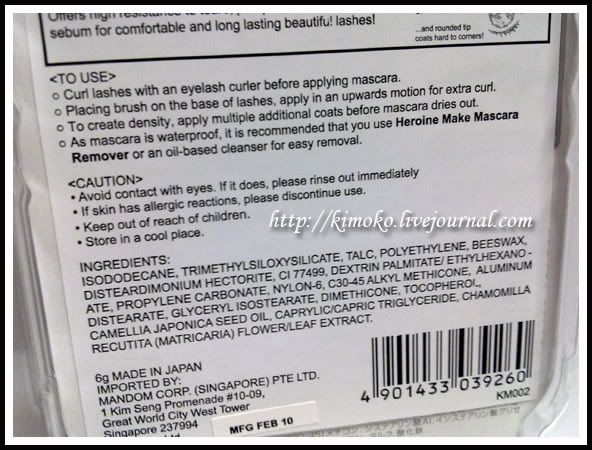 Don't you think that the applicator resembles the Fairy Drops Mascara that I adore? This curved brush is said to provide extra lift for easy application.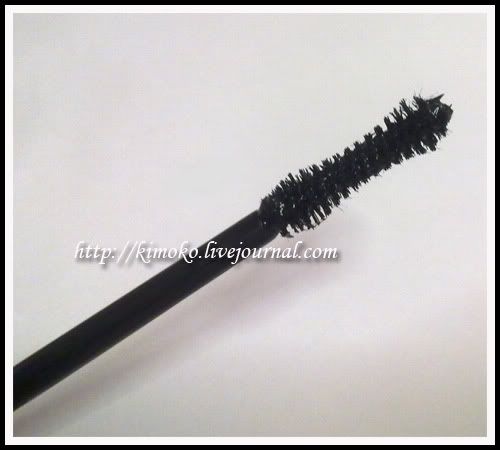 This mascara contains ultra fine fibres that allows multiple application without clumping.

How does these 2 mascaras fare?



I got my younger sister to model her lashes for me as it was easier for me to take the pictures with a model. This is her bare lashes. No primer, no clear mascara.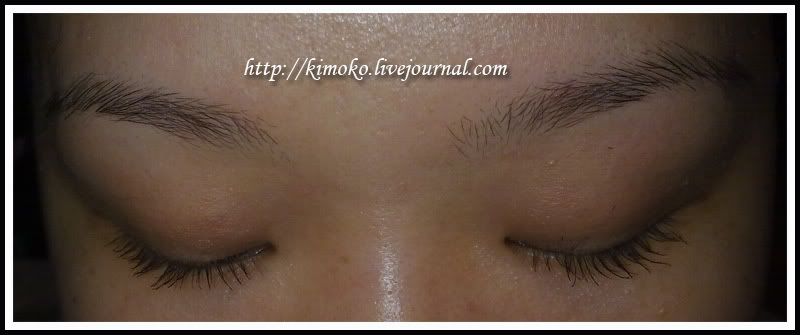 Can you tell which is which?

On the left, its the long & curl mascara while the one on the right is the volume & curl mascara.
*both of which are single coat of the mascara

My sister and my own lashes are pretty similar. PATHETIC. But her's slightly longer than mine.

If you notice, the long and curl did nothing much in terms of lengthening. Upon application, our lashes are very natural looking but its definitely not lengthened by 120%. The only rave is that it was able to hold the curl the entire day.

On the other hand, the volume and curl mascara did volumize the lashes without clumping them together! And the lashes looks longer than usual. The only drawback, it is unable to hold its curl as well as the long & curl. Our pick? Definitely the Volume & Curl!

I suppose, each has their own pros and cons. But I do know of some girls who swear by the long & curl as it does magic to their lashes. Definitely not for my sister and myself though.

Priced at S$21.90, they are available islandwide at a Watsons near you.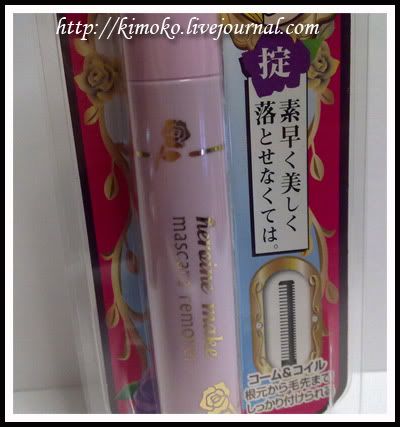 Next up, the Herorine Make Mascara Remover that I've bought together with the Heroine Make BB Cream 2 weeks ago. I received the press release materials for more info about this product that though it is a little pricey at S$14.90, but it's really worth a rave!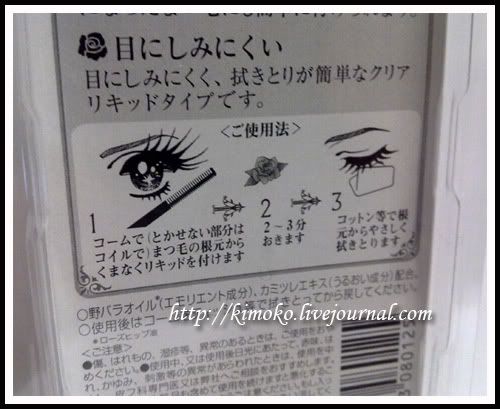 I vaguely read that this Mascara Remover has been awarded by Cosme's Prestigious Best Cosme Awards 2009 as the No. 2 Makeup Remover in Japan!
*#1 goes to the Fancl Mild Cleansing Oil.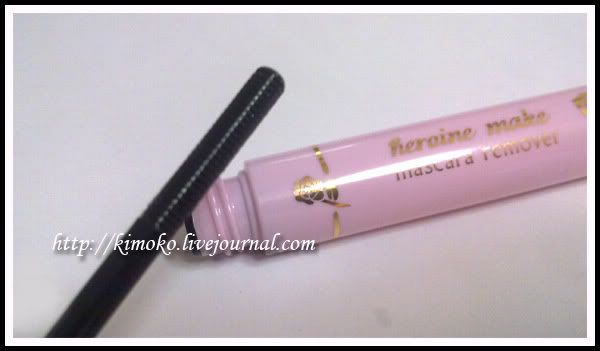 It has a unique comb applicator that applies on every single lash to thoroughly remove stubborn, waterproof mascara without rubbing! All you have to do is to simply apply on your lashes at the end of the day and leave it on for 2-3 mintues before wiping off with a cotton pad. It sounds really simple but for those of you who hate having to spend alot of time removing your makeup might find this additional step a chore.

But this mascara remover really works!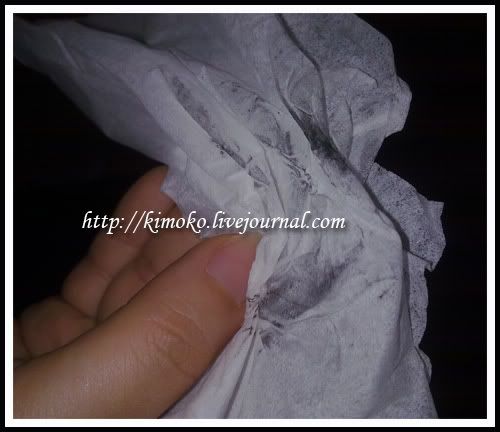 My younger sister is known to be really anal about makeup cleansing but she was sold on this mascara remover! She used the mascara remover after modelling for me and the removal process was effortless! All she did was to apply it on both set of lashes, gossiped with me and wiped it off with a facial tissue and she did not complain a wee bit bout the residue on her lashes!

I tried it with the Covergirl Lash Blast waterproof formula which is a pain to remove but with this mascara remover, it really was a breeze to remove every single trace of mascara on my lashes.

Honestly, among these 3 products, if you have moolah to try only one product, I would totally recommend this mascara remover. For S$14.90, its really worth it! I only wish the tube was a little bigger so that I wouldn't have to go through this tube so quickly.