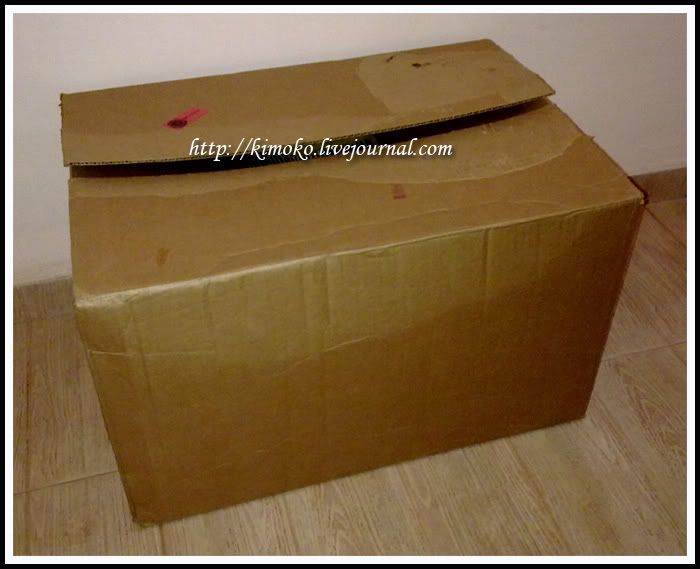 Approximately 2 weeks ago, Kate Spade was having a 25% off their Sales Section items and I placed an order with
mrsgiraffe &
pishako . I got it shipped to Vpost and it arrived yesterday when I was having dinner!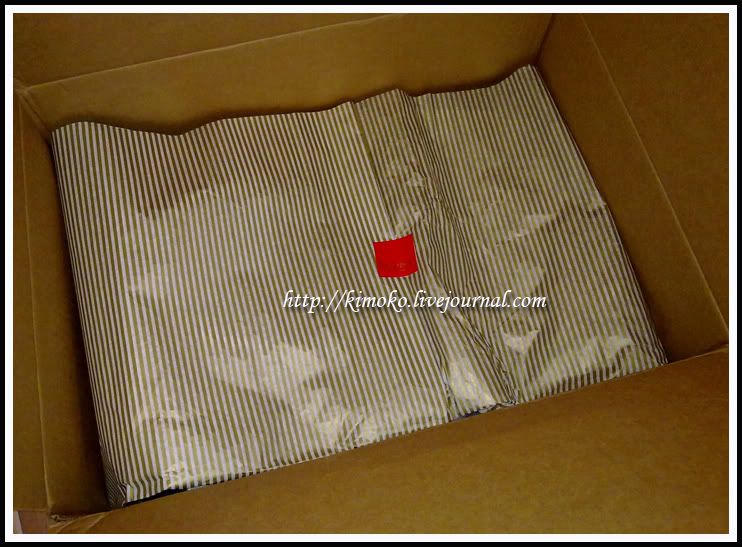 I ripped all the tape off the carton and was so excited when I saw this!



WOOOOOOOOOOOOOOOOOO Hoooooooooooooooooo!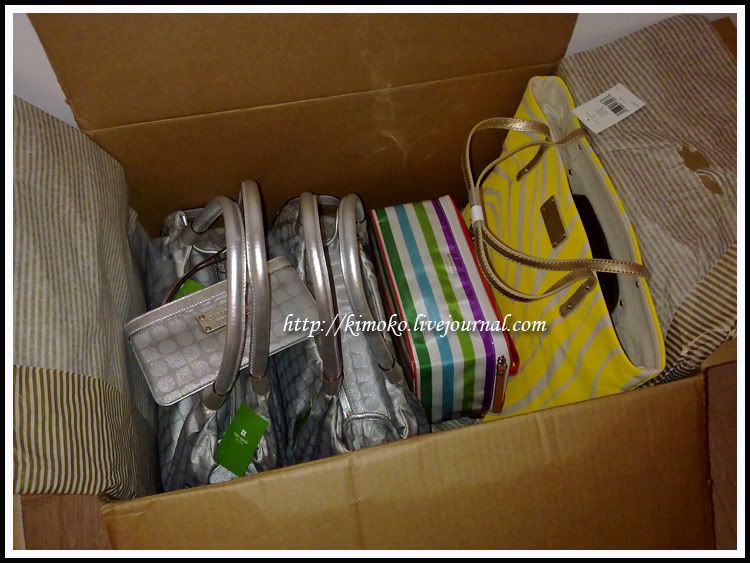 We 3 ladies placed an order for 5 items which came up to only US420 and the vpost shipping + GST for these 5 items came up to S$189. Definitely quite worth it if you ask me!



Outta the 5 items, I bought the Thompson Street Noel Stevie in Silver and the Sant Elmo Stripe Large Colin.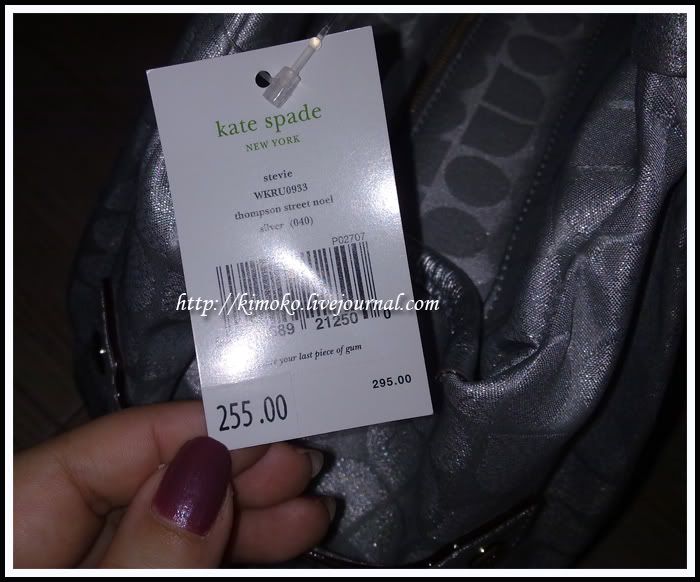 The stevie was retailing for US295 and was marked down to US255 but guess how much I paid for it during the sale? US110.25. Thats like more than 50% OFF the retail price! No other pictures of the bag as it your typicical Stevie and its not my first bag from Kate Spade so I wasn't very excited about it. LOL



I was particularly excited about this item actually. I will be relocating - moving to another country real soon and wanted to find a nice storage bag for my cosmetics and when I saw this, I knew I had to get it!
*more details about my relocation soon. that is also why I'm getting down to having a sale post hoping to clear some cosmetics that I barely use now as it is quite impossible for me to bring my entire collection over because I'm relocating alone, without my family.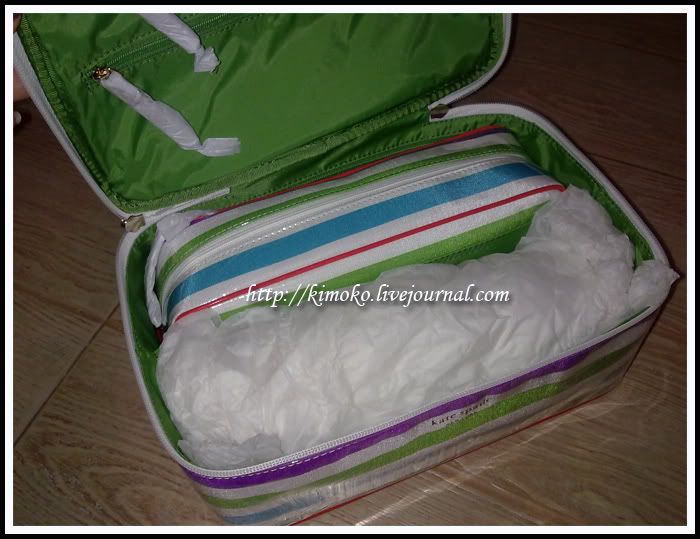 It was retailing for US125 but I paid US65.25 which is almost 50%! And it comes with another pouch in the huge ass case!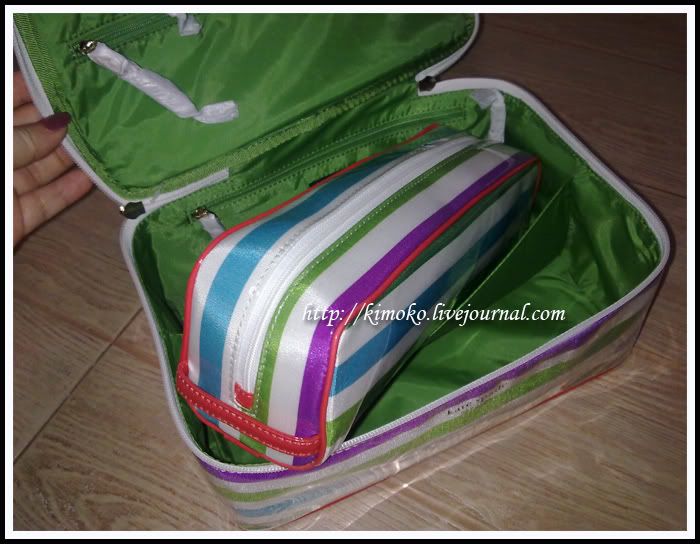 I can store my brushes and probably mascaras in the smaller case!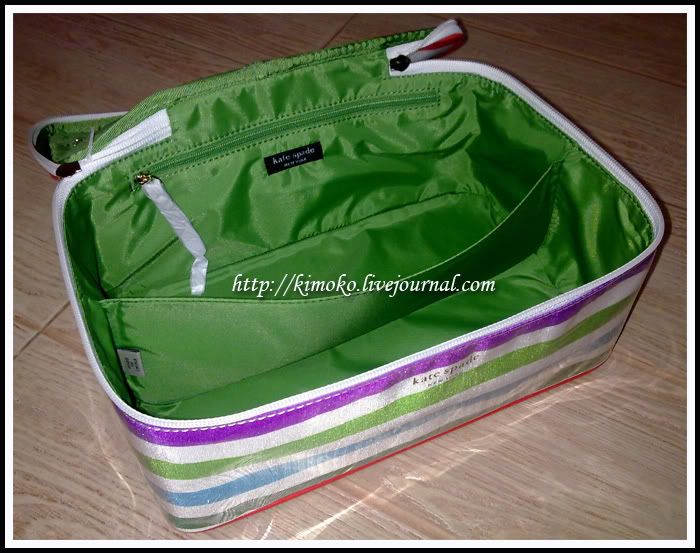 This is one huge ass case I tell you. Can't quite tell from the pics yes?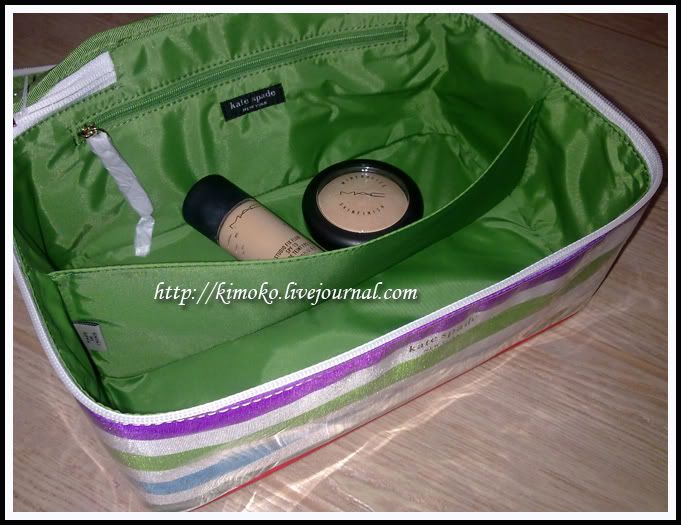 See! Its a normal retail size MAC Studio Fix Fluid Foundation and the MAC Mineralize Skin Finish Natural. The case is huge yes?

The height?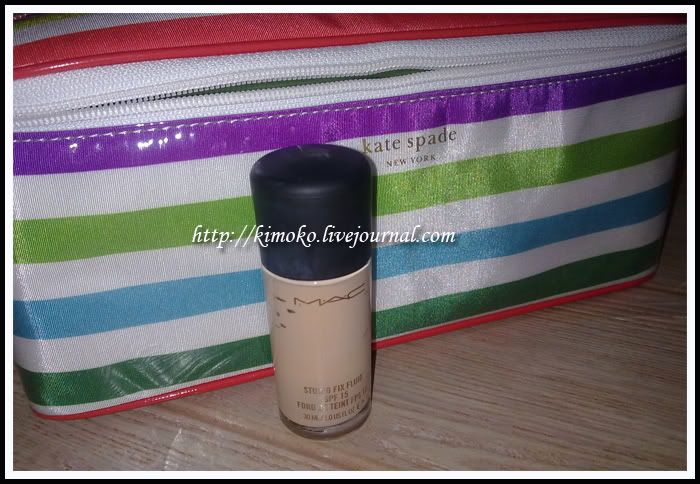 There you go. Comparision with the MAC Studio Fix Fluid in its upright position. Best part, the exterior is made of pvc vinyl which makes it waterproof! I'm really loving this case so much that I am thinking of getting another piece!

Well, it is definitely impossible for me to fit my entire stash into one case so I have been hunting for such cosmetics cases so that I can pack my babies over but they are all of different size and print. Should I get another piece and the other matching cases of this collection? I could use them as my storage case when I move over too. Both my 8tier and 10tier cabinet will remain in Singapore with my family so till I find a proper storage for my cosmetics when I arrive there, I can use these cases as my storage solution? *excuses excuses excuses*

It is currently on clearance sale. I paid US65.25 for it but it has been marked down further to US62. My elder sister who saw the case, loves it too. Should I place another order to get the entire Sant Elmo Stripe collection since the entire collection is on clearance sale? I am currently eyeing the Sant Elmo Stripe Large Manuela too!