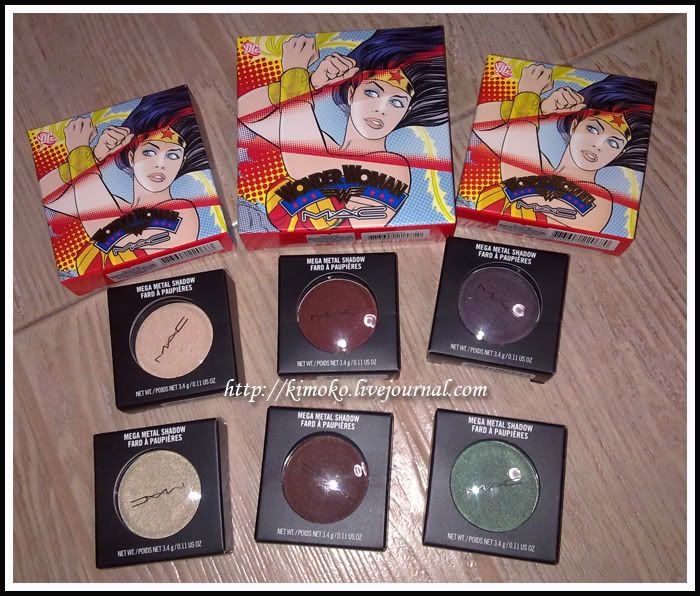 I have not hauled from MAC for quite some time now. I have been so busy that I have missed out quite a few collections. But I did manage to get
some
stuff from the Wonder Woman and Peacocky Collection.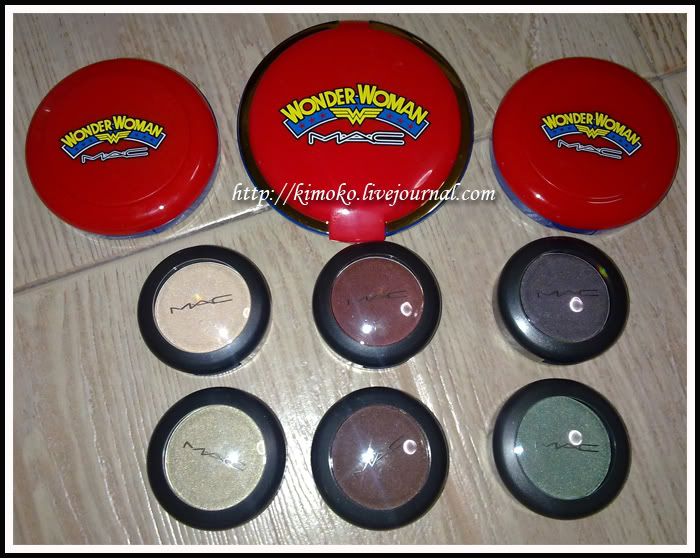 2 Blush Duos and 1 Mineralize Skin Finish from the WonderWoman Collection and 6 Mega Metal Shadows from the Peacocky Collection.
First up, the Mega Metal Shadows:
Peek-At-You - Frosted Yellow White. I can never get enough of base / highlight shades!
Dalliance - White Champagne / Pewter Gold with a Metallic Shimmer Sheen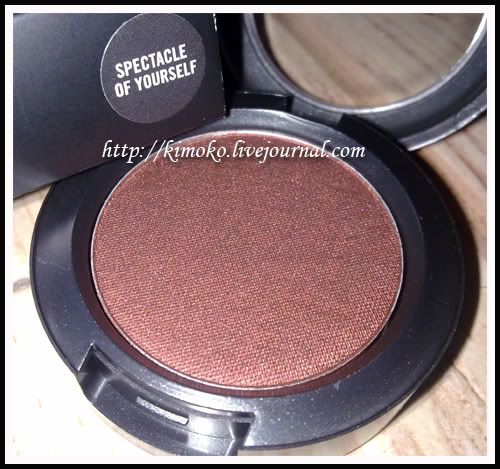 Spectacle of Yourself - Deep Bronze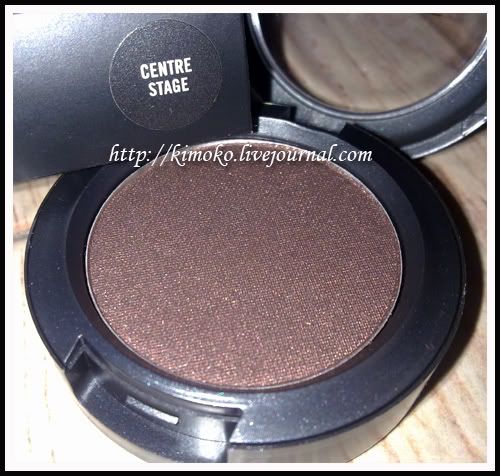 Centre Stage - Rich, Smoldering Frosted Chocolate Brown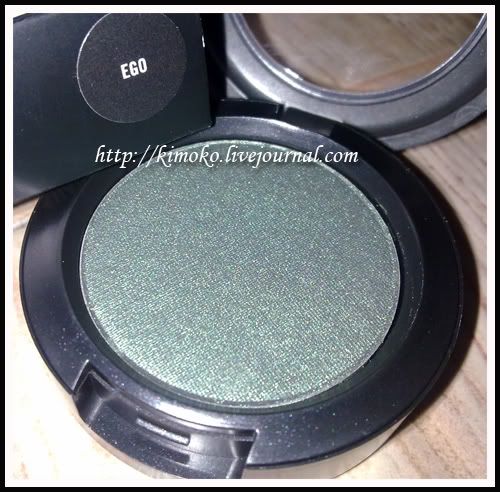 Ego - Medium Dark Forest Green with a Soft Gold Shimmer Sheen
Unflappable - Dark Plummy Grayish Taupe
These shadows are bigger than your usual MAC shadows but pigmentation wise, honestly, they could do much better but I still love them. I love my shadows and I love how boring I am when it comes to eyeshadows. HAHAHA
And babies from the WonderWoman Collection: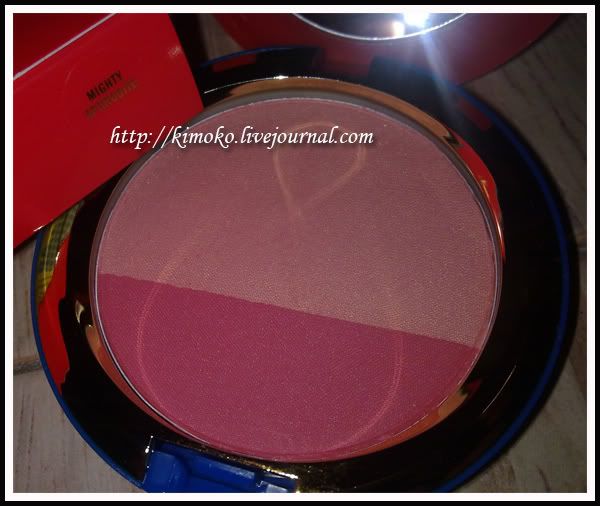 The Mighty Aphrodite Blush. I love love love this rosy pink shade of this blush!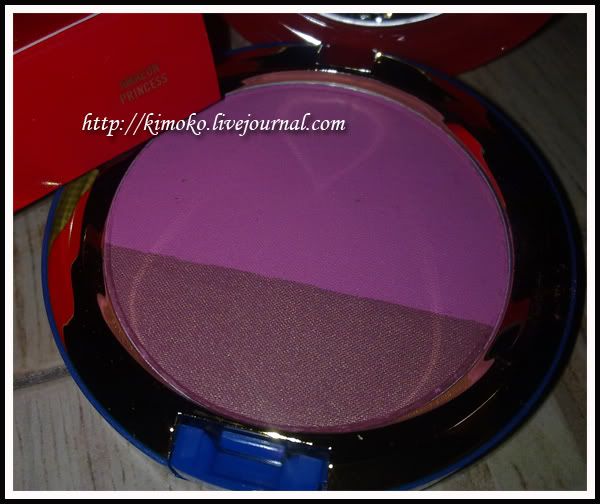 The Amazon Princess Blush which I am not too crazy about it. I got it for the sake of getting it? LOL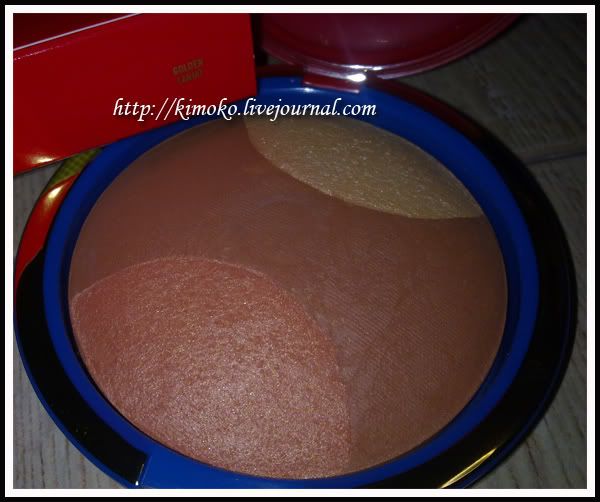 The Golden Lariat Mineralize Skin Finish. This is a huge compact! Not that I am crazy over this shade. It was more of getting it just for the sake of my Mineralize Skin Finish collection. Insane I know.
I skipped the rest of the collection but I do wanna get the Pink Power Mineralize Skin Finish! And, I am thinking of getting 1 of the Eyeshadow Quad
(if it is still available)
, Valiant or Lady Justice. Do you think they are worth getting?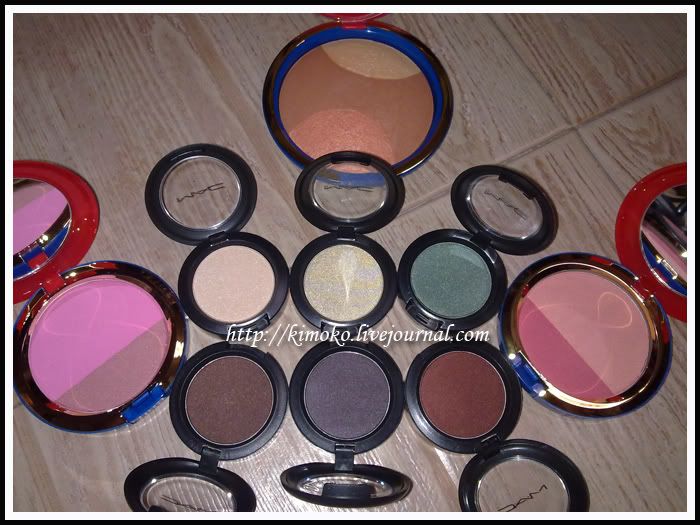 Presenting the new family members into my stash! I feel happy just by looking at this picture. Not to mention having them in my stash!
My stash is growing / expanding insanely that I am beginning to feel it is getting outta hand but I can't seem to curb this addiction of mine!