Late last year, Eternity Inter-Trade (Singapore) who is the distributor of Karcie Home Products in Singapore sent me a box of goodies! I haven't gotten around to post it though I've used the products.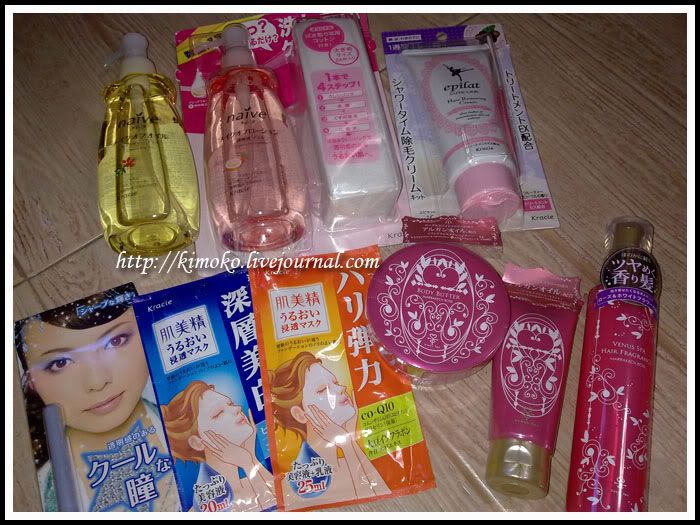 Goodies galore!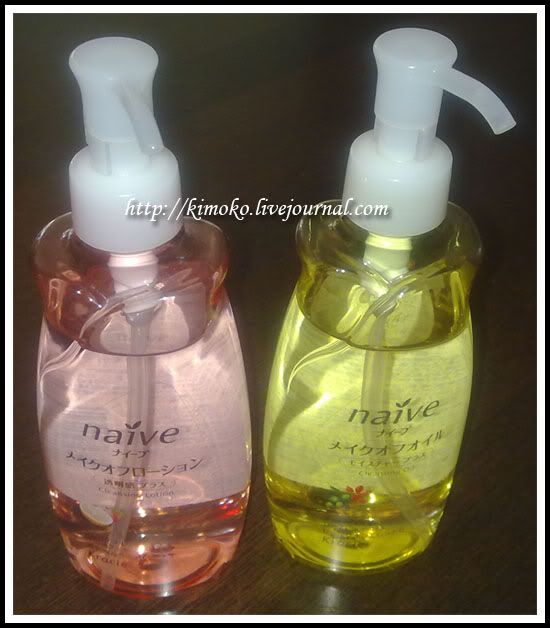 For starters, I am going to review the Kracie Naive Cleansing Lotion & Cleansing Oil first since makeup removal is inevitable for myself and I am sure for lots of you out there too!



The Naive Deep Clear Cleansing Lotion is pretty similar to the Mandom Cleansing Express Lotion which most of you have been loving as much as I have.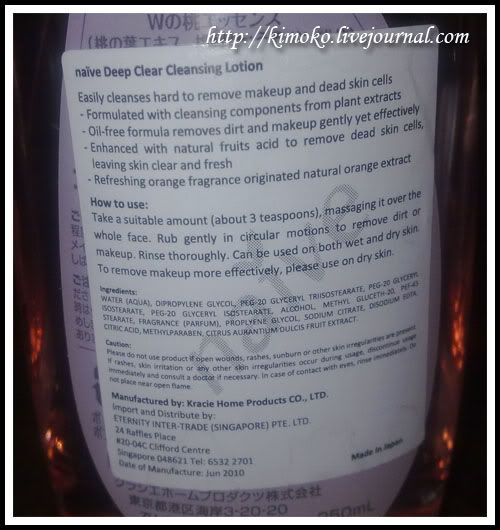 It is citrus scented which is extremely calming! Unlike what is described on the label, I dispense about 3 pumps of the product onto a cotton pad (the company has sent this bundled with a pack of cottons pads) and start wiping it across my entire facial area to remove all makeup. It is pretty heavy duty I must say BUT beware if you are going to use it near your eye area as the product does sting your eye like a b*tch!

There was once I tried removing my eyeliner, the product got into my eyes and it stings soooooooooooo badly that it left my eye red and hurts like a b*tch! I do like how clean my face feels after removing my makeup but really hate the eye stinging.

If you do not wear alot of eye makeup, love the Mandom Cleansing Express Lotion and would like to try something new, this is pretty worth trying. I am not too sure of how much it retails for but it is approximately S$13 at all Watsons islandwide.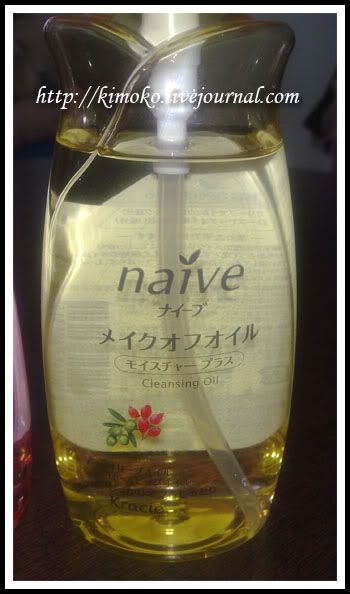 Next, the Kracie Deep Clear Cleansing Oil.



I personally prefer this product over the Cleansing Lotion if given a choice between both. My first cleansing oil was a Biotherm Biosource which was not only pricey back then and did not work quite well for my skin (fortunately it has been discontinued), followed by the Shu Uemura (pink) which I adore like crazy but was extremely extremely pricey. I later stumbled upon the Kao Biore Cleansing Oil which was so oily (surprizingly, I have never tried the highly raved DHC nor Fancl Cleansing Oils) that I switched to Cleansing Lotions like the Mandom Cleansing Express. I have tried others too like the Neutrogena, Anna Sui (which I loveeeeeeee the rose scent!) and even the SKII cleansing oil but nothing beats a mild yet effective cleansing lotion.

Well, back to the topic of this Kracie Deep Clear Cleansing Oil. I never really thought of buying another retail bottle of cleansing oil (I'm fortunate that I do have lovely angels who will send me trial/sample bottles of cleansing oils every now and then) but since the company sent me this, I had to try it and I actually like it! It is flora scented which I absolutely adore and it is not as oily as other cleansing oils that I have tried. And upon removing my makeup with this cleansing oil, my face feels amazingly soft! I am guessing that it is due to the macademia oil and olive oil that is in the formulation.

I usually use 2 pumps (on a wet palm to help emulsify the product first) for my entire face, starting with my eye area. I will massage my eye area for half a minute to dissolve all eye makeup before massaging the rest of my face to dissolve the remainding makeup. Once I am done, I'll take either a facial tissue or cotton pad to wipe away the cleansing oil before following the regime with a facial cleanser. I do know that most of you wash the cleansing oil off with water but my personal preference is wiping it off instead.

This cleansing oil does not really sting the eye but when it comes contact with your eye, annoyingly, it will make my vision cloudy and no matter how I try to wash my eyes, it will remain cloudy for at least the next half an hour or so. So please be careful when you are dissolving your eye makeup with this.

The price of this Cleansing Oil is a couple more dollars more than the Cleansing Lotion and it is definitely available at Watsons.

I am rotating between these 2 makeup removers and I am half done for both bottles! You really gotta love the Japanese for formulating wonderful products!

Review of the rest of the products from this company real soon!