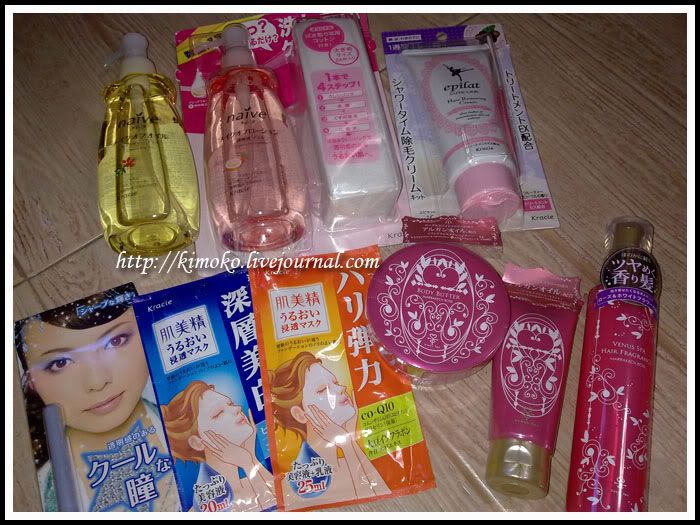 Part 2 of the review for this package from Eternity Inter-Trade (Singapore) Pte Ltd



It will be the review for the Kracie Hadabisei Moisture Mask Series which is apparently the #2 Most Popular Facial Mask Series in Japan! The company sent me 1 piece of the Hadabisei Deep Moisture Mask HA (Elasticity) and 1 piece of the Hadabisei Deep Moisture Mask WE (Deep Whitening).





Information of the available Kracie Hadabisei Moisture Mask Series.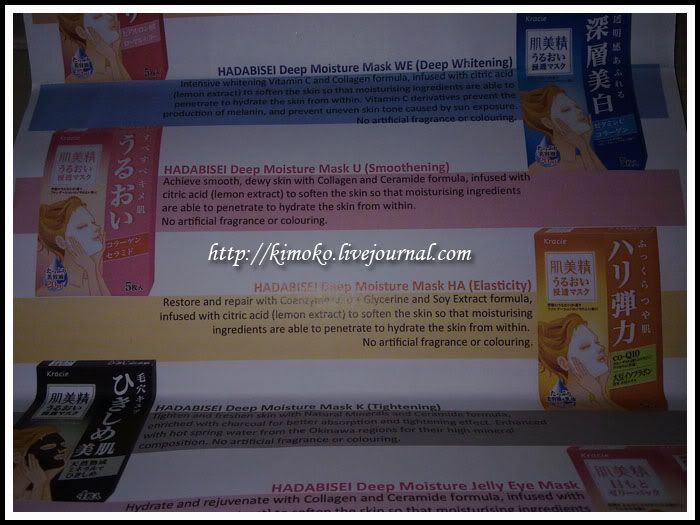 They have 5 variation of the Moisture Mask Series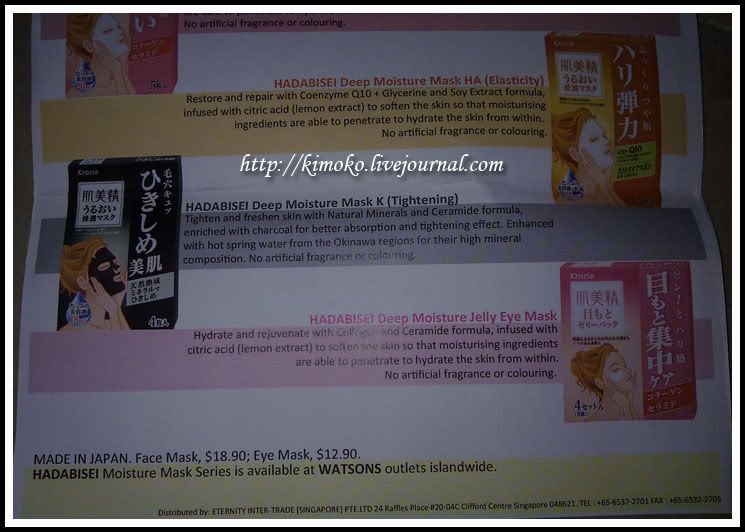 And a Deep Moisture Jelly Eye Mask.
*Not sure if the price printed on the product brochure is accurate as I vaguely remembered seeing these masks for S$16.90 at Watsons last night and it was before a 20% discount. Nonetheless, it is a pretty good deal with the 20% discount!

I packed both with me to Ho Chi Minh City in January and pampered my skin there.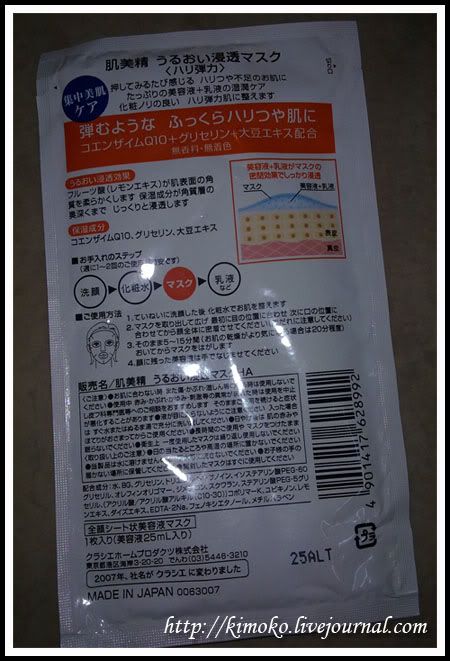 For those who reads Japanese. No english description as they have sent me 1 piece from the retail pack of 5 pieces in a box.

When I opened the package, I was really surprize to notice a white milky substance instead of the usual clear serum of sheet masks. The mask seems a little thicker than usual too.



Indeed, it was thicker than the usual sheet masks and instead of a clear serum, it was soaked in a white milky substance. And yes, it contains co-Q10 which is for elasticity!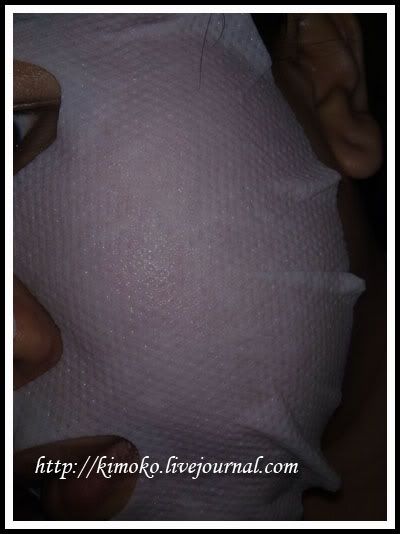 What is unusual about this mask is also the texture! It looks like a piece of kitchen towel huh?

And because of the thicker quality of the mask, I wore it longer than the usual sheet masks. I put it on in an air-conditioned room, watch a good 60 minutes drama and the mask was still a little damp but I removed it anyway and wipe whatever is left on the mask down my neck, elbows and arms.

Though I can't see any visible results especially in terms of elasticity, I must say this is quite an unusual sheet mask and I really would consider purchasing them myself!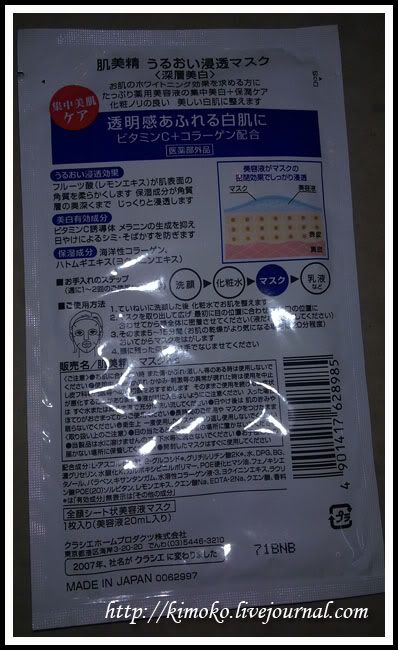 Next, the Deep Moisture Mask WE (Deep Whitening) which I tried it 2 nights later.



In the package is your typical sheet mask with clear serum but this mask does contain quite a substantial amount of serum that after removing the folded mask from the package, there's quite alot of serum left that I used it for my neck and elbows!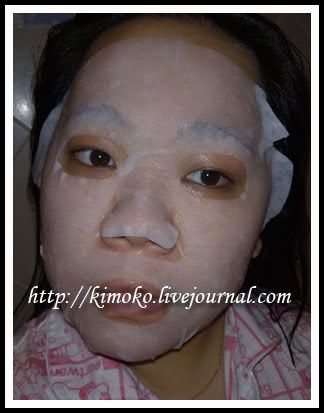 This is your typical sheet mask, nothing fanciful and definitely nothing WOW on my skin especially since I have only used 1 sheet. I would love to see the whitening effect if I had a couple more pieces as I definitely got a little darker when I was in Ho Chi Minh City.
In general, I love the fit of these facial sheet masks. They seem to fit my face pretty well unlike other brands and it really adheres to my face really well! But for its price, I doubt I will mask my face often with it. It is not the most pricey face mask but comparing to My Beauty Diary masks which is approximately S$0.80 per piece. It is definitely affordable to mask my face every single night but for these Kracie ones, it will probably be a once a week skin pampering mask! I am lemming to try the black Deep Moisture Mask K (Tightening). It looks interesting! Especially with the 20% discount, I might really end up buying these masks! Bestie's wedding is in a couple of months and I know she can do with some skin pampering especially with the co-Q10 ones as she is mad crazy about Q10 facial masks!
Have you tried these masks before? Share your thoughts with me!