I was sent this package from Tony Moly Singapore last year. 4 BB Creams and the Egg Pore Silky Smooth Balm.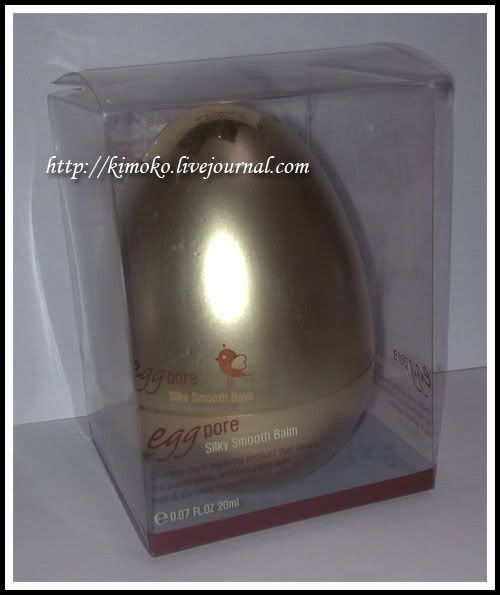 I shall review the Egg Pore Silky Smooth Balm first as I will be reviewing the 4 BB Creams in one single post.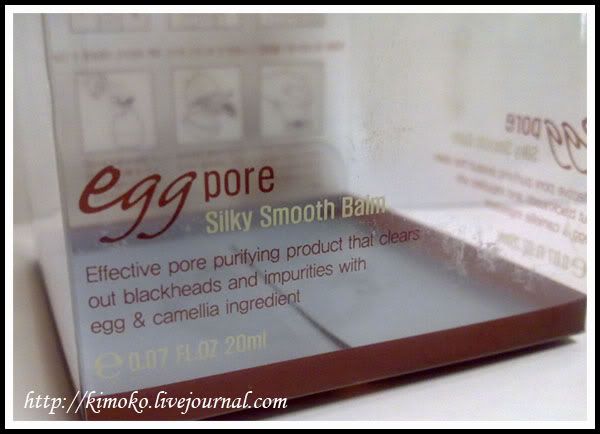 This is a makeup primer that fills in pores and wrinkles to help your base makeup glide on smoothly.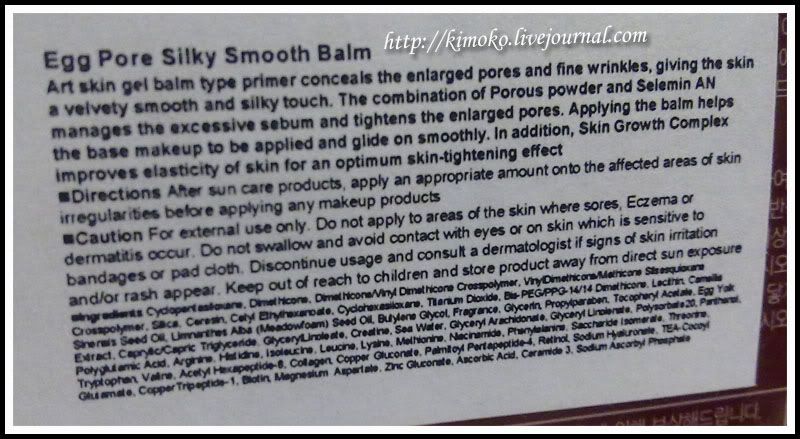 Art Skin gel in this Balm type of primer hides loose pores, fine wrinkles and scars to give the skin smooth, soft and silky look. Porous power and Selemin AN combination manages excess sebum and takes care of loose pores and the level of oil. Helps the base make up to be applied smoothly. Additionally, Camellia Flower Extract and Skin Growth Complex manage dead skin cells and excess sebum, strengten elasticity of skin for skin-tightening effects.



It is a silicon base primer that is lime/lemon scented that instantly smoothes out your complexion, ready for your base makeup to glide on. The oil control of this primer is really amazing that I really love this product! My base makeup, be it BB Cream or liquid foundation glides on really smoothly and stays on!

If you have enlarged pores and want to smooth out your complexion for a smoother base makeup application and/or have oily skin that needs a sebum controlling product, I really recommend you to try this as I absolutely loveeeeeeeeeeeeeeeeeeeee it!

But since it is silicon base and fills in your pores, using it consecutively for more than a week has seen clogged pores even though I double cleanse my face and follow up with a toner. I am not allergic to silicon but I really do not like how it kinda clogs my pores. I really love how smooth my face is when I apply my base makeup and I love how it controls the excess sebum on my oily skin but I really do not like how it clogs my pores. I guess I just have to cleanse my face really well and do not use it consecutively for a couple of days. I will have to switch up my primers to prevent my pores from clogging.

Besides the pore clogging part, I really do not like the packaging! Not that I really mind having to stick my fingers into the container to get the product (they could have provided a plastic spatula or something? not a big issue since it is really inexpensive to get those spatulas) but the packaging is really huge and bulky that will not fit into my makeup cabinet drawers. The part that contains the product of 20g is a small container but the cover that you have unscrew is really bulky! I have to allow it to sit on the top of the cabinet and that takes up space as its diameter isn't small too. It is definitely not travel friendly too! I received it last year when I was insanely traveling. I wanted to pack this along with me but it was way too bulky and I did not want to decant it into a smaller container so I really neglected it when I was not home.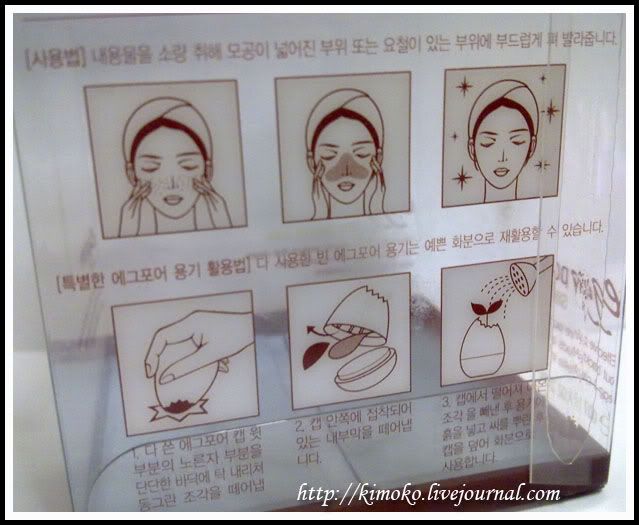 I was really annoyed with the packaging till I saw the packaging. I can't read Korean but through the diagrams, it seems like the container can be used as a mini flower pot? Could someone who reads Korean let me know what exactly it is?

I can live with the pore clogging part as all I have to do is not to use it consecutively for a couple of days and to cleanse my face really well but I really do not like how bulky the packaging is. Other than that, I must say it is a pretty awesome product!