I bought the Metholatum ACNES Medicated Anti-Acne BB Cream during my trip to Taiwan 2 weeks ago and quite a number of you are really interested to know how it fares since I loved it so much and bought a backup tube the day before I left Taipei because it is not available in Singapore nor in Hong Kong where Metholatum ACNES Medicated Skincare products can be found. It retails for NT390 which is approximately S$17 for a 30g tube which is pretty affordable!


This BB Cream can be found at Watsons and Cosmed if you are in Taiwan. At Watsons, it is found together with the rest of the BB Creams while in Cosmed, it is found together with the Metholatum ACNES Medicated Skin Care products. For some weird reason, I could not find this at Sasa.



I came across this BB Cream on eBay quite some time ago and started hunting for it in Singapore and Hong Kong but I could not find it but found out that it can be found in Taiwan when Luna bought it from her previous trip to Taipei and so when I was making a list of stuff to get in Taiwan, this was ranked the #1 product that I HAVE to get it!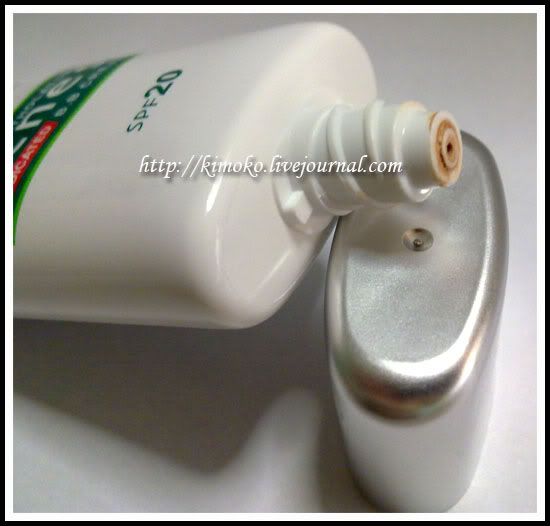 Metholatum ACNES Medicated Anti-Acne BB Cream with SPF 20
Coverage : Medium
Texture : Creamy
Shade : NC20 / NW15
Undertone : Slightly yellow
Fragrance : None
Oil-Control: 6+hours
Dewy-ness: None. It leaves a Semi-Matte finish.
Overall Comments: It has been quite a while since I last tried a BB Cream that gives a matte or even semi-matte finish. Though the shade is a little on the fairer side but I still love this BB Cream! It gets absorbed by the skin really quickly and leaves a semi-matte finish almost quite instantly which makes application a breeze! And that matte finish stays on for quite some time! If you are afraid it might get a little oily, set it with a powder. When I was in Taiwan, the heat at Kaohsiung was so unbearable but this BB Cream stayed on my face without budging after I set it with the Maybelline Dream Matte Powder. It contains salicylic acid which is always a plus to help curb any breakouts (which also explains that they have printed 'Anti-Acne' on the packaging). Downside of this? It is only SPF20 without any PA, not to mention PA+/PA++/PA+++ so I definitely will not rely on this for sunscreen. I wear this after I have worn my HG sunscreen, the ACNES UV Tinted Milk with an SPF of 50 PA++ and I am well protected from the sun! I have always had good impression on the ACNES Medicated Skin Care products and this is no exception! This BB Cream has risen up to my Top 5 BB Creams list! Pity that this is not available in Singapore nor Hong Kong else I can expect this BB Cream to be a hit! Just like the skin care! That is why I bought a backup tube as I do not see myself returning to Taiwan anytime soon. If you are a BB Cream user and have tried ACNES Medicated range of products that does not break you out, you HAVE to try this BB Cream! Go get a CP from anyone who is heading to Taiwan or from eBay!

Distributor of Metholatum ACNES in Singapore and Hong Kong, if you happen to read this, bring this BB Cream into Singapore and Hong Kong please? Not unless it contains ingredients that aren't approved by HSA in Singapore and Hong Kong?




The box was entirely in Traditional Chinese but fortunately the ingredient list is in English!



My little stash of Metholatum ACNES Medicated range of products that I am loving. My HG sunscreen is the ACNES UV Tinted Milk SPF 50 PA++! Managed to pick up a backup bottle during the Watsons Members Preview Event Sale last week where it was on a 30% discount! I realized I did not write a review of this sunscreen! I shall write it when I am done with my current bottle and gonna open the new bottle.

I received the Creamy Wash from thesamplestore from being one of their top referral last year. I reviewed the product which I tried some samples here. It is a very affordable facial cleanser for oily skin prone to acne! The Power Lotion was a prize from playing Pick A Box on their Facebook Page. Have yet to try it though. I ought to get the Oil Control Moisturizer so that I can review the cleanser, toner and moisturizer as a set. The last Watsons Members Preview Sale had a 30% discount on the products and I regret not getting it! Hopefully during the next Watsons Preview Sale, this range of products will go on 30% discount again!
For traveling, the Oil Control Cleansing Sheet is one of my personal favourite! I reviewed it
here
! I do like the Biore Cleansing Oil Sheet but I only buy it when they go on sale of S$1.90 per pack of 10 sheets
(I usually buy 7-8 packs when they go on sale)
, else I will get this Metholatum ACNES Oil Control Cleansing Sheet.
The Metholatum ACNES Medicated Sealing Jell is a spot treatment but does not work for me. It only works as a really good oil controling primer! I wrote the review
here
. I am almost out of it and forgot to pick it up during the Watsons Members Preview Sale last week! I only remembered getting my sunscreen!
Unfortunately, the Clay Mask in their range contains Tea Tree else it will be an extremely affordable deep cleansing mask!
*for those who are new to reading my journal, I am allergic to Tea Tree.

My personal shopping list should the products go on 30% at Watsons again:
1) ACNES Oil Control Moisturizer
2) ACNES Foaming Wash
3) ACNES Oil Control Mask
4) ACNES Sealing Jell (to replace my almost gone tube!)
5) ACNES Oil Control Cleansing Sheet (stand-by for my next trip, be it for work or leisure)
I am quite a fan of this range huh? If only there is an entire range of cosmetic products that compliment the skin care. An ACNES pressed powder or concealer perhaps?