Over the weekend, my younger sister gave me a gift...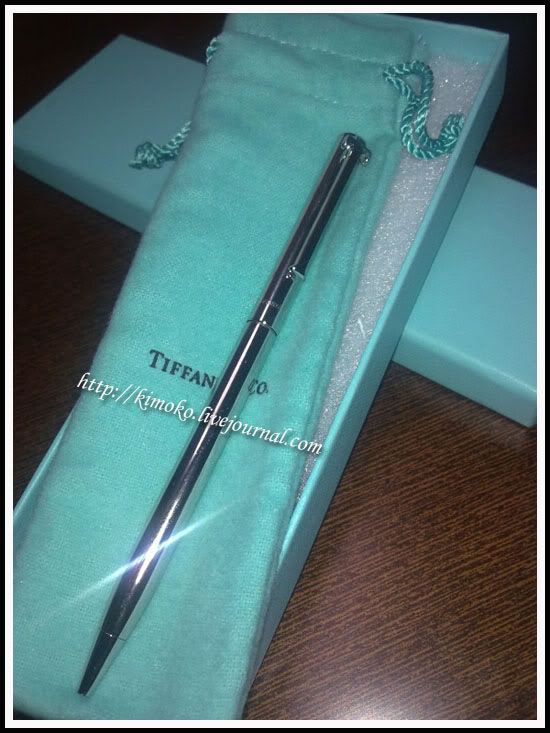 Beautiful yes?
Well, that's not the point. The point is, she did not engrave it and wanted me to engrave it myself with whatever text I wanted. I brought it down to Cards 'N' Such at Jurong Point yesterday which I have previously got the lady to engrave a Cross pen as a birthday pressie. When I took out the case, she asked if it was a piece of jewellery that I wanted to engrave. I said no and pull out the pen.
She took the pen, looked at it for a couple of seconds before saying she is not willing to do it. I asked why and her explanation was that she has never engraved on such a pen and is not confident of the engravement in fear that the engravement might scratch and peel the remaining surface of the pen.
My question to those who have bought from Tiffany & Co. is, will they do the engravement for me if I take it back to the store? My sister no longer have the receipt though. I am willing to pay of course.