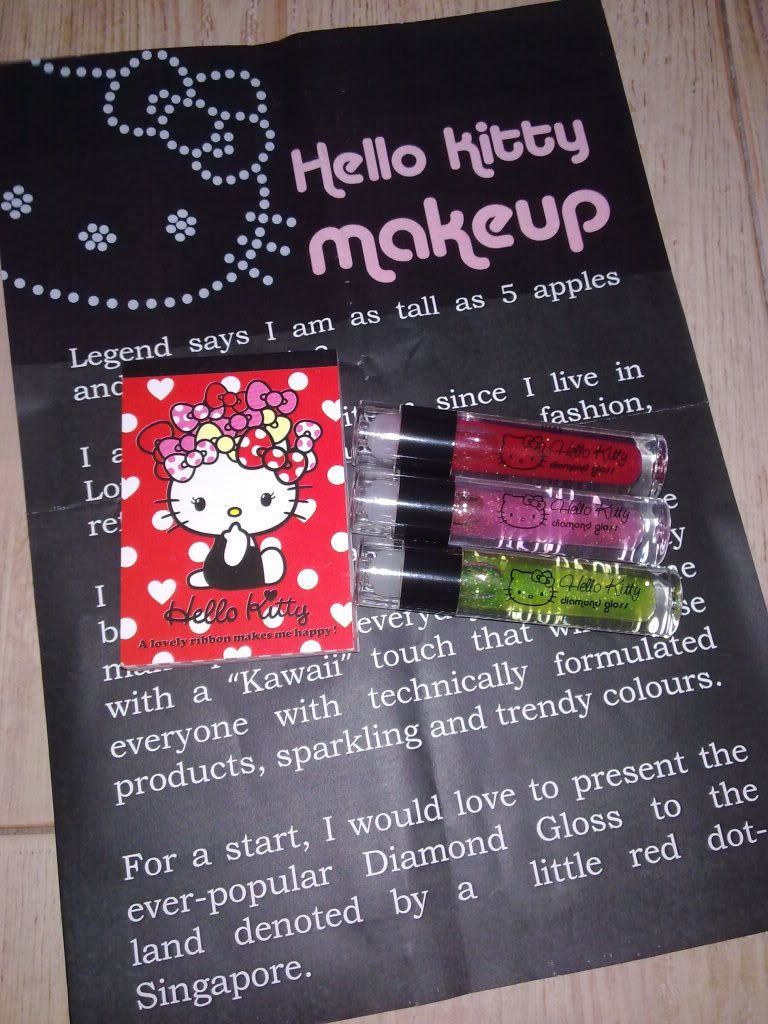 Fans of Hello Kitty here in Singapore would be delighted to know that the Hello Kitty range of makeup has been launched in Singapore! To kick-start the launch, the Hello Kitty Diamond Gloss is now available at Watsons.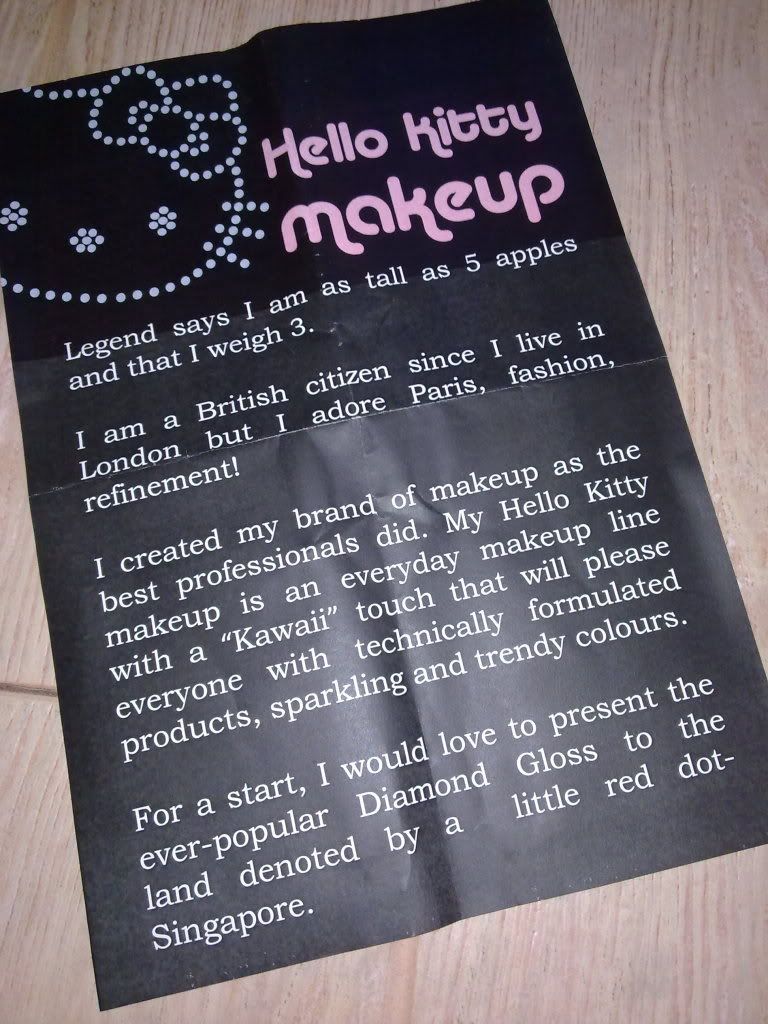 I was sent 3 of the 7 available 'shades' - Big Apple, Pink Paradise & Strawberry Fields. What fanciful names huh? And don't they look oh-so girlish in their clear plastic containers?
*why did I put 'shades'? read on!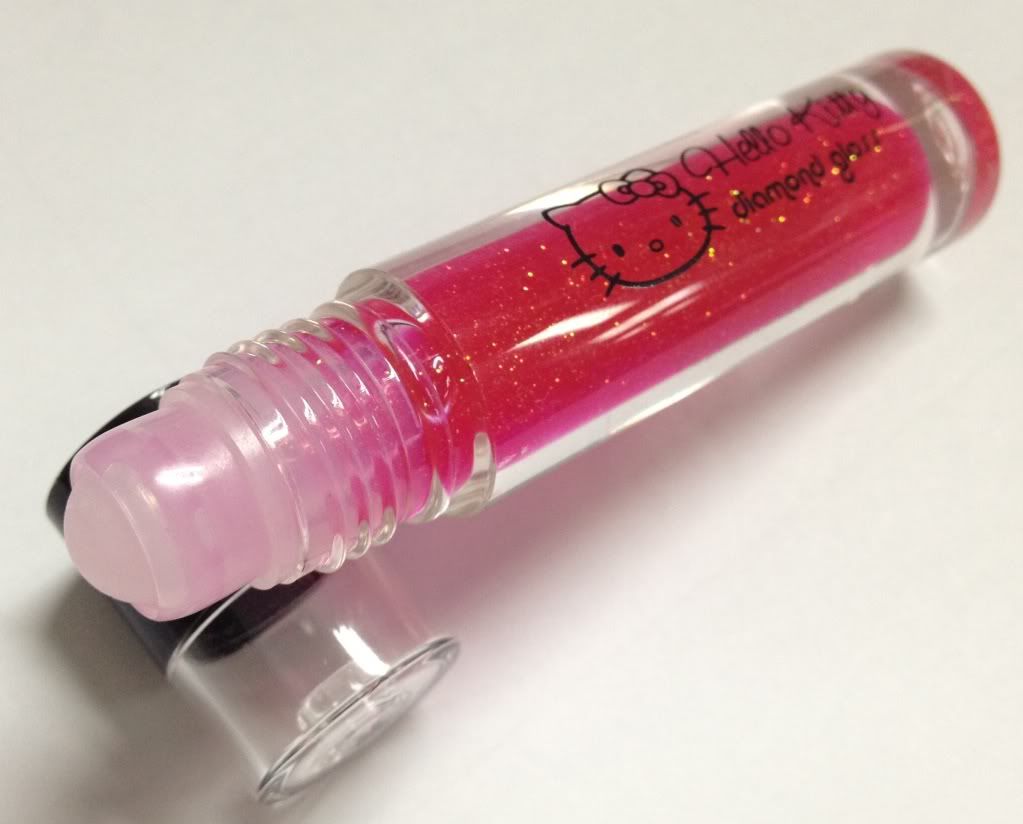 In a roller-ball dispenser clear plastic container, it reminded me of some lip glosses I had when I was really young.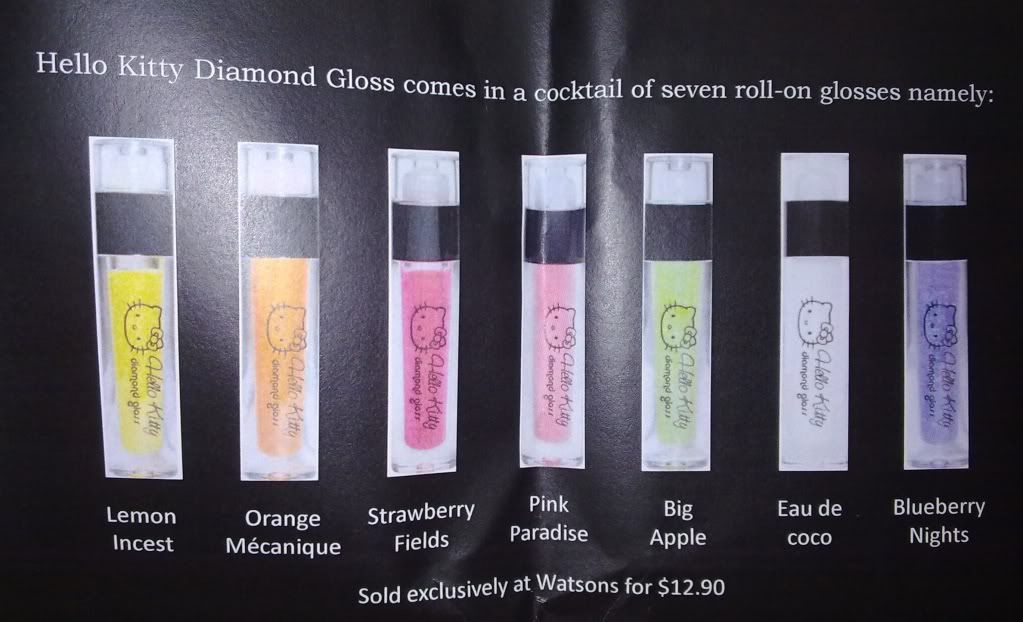 The 7 'shades' that are exlcusively available at Watsons for S$12.90 each...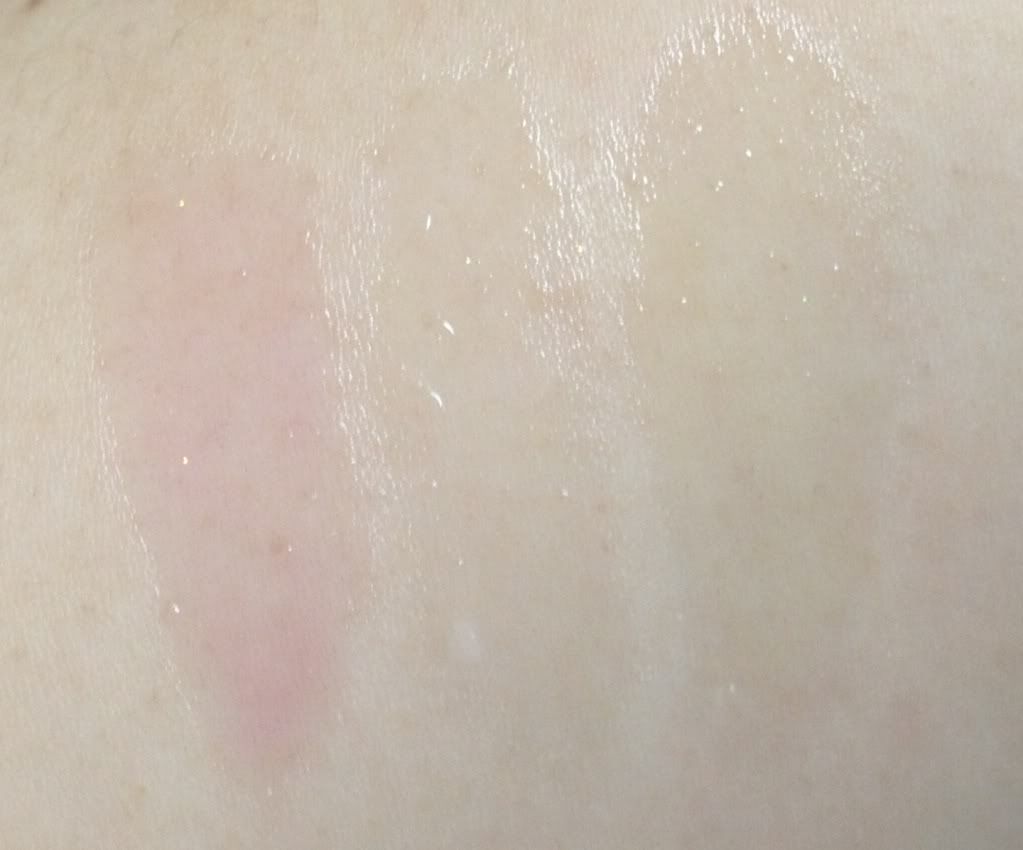 Alright, these are the swatches of the glosses. Heavily swatched I must say.
From left: Strawberry Field, Pink Paradise & Big Apple.
As you can probably tell, they hardly have any pigmentation to the gloss, except for the Strawberry Field which has a
slight
tinge of color. I personally feel these are clear glooses that you can layer on your lips for that additional shine and luscious looking lips.
For S$12.90, I can honestly say that makeup addicts will probably not appreciate the 'almost clear' lip gloss but I think it makes a really cute gift for girls don't you think?