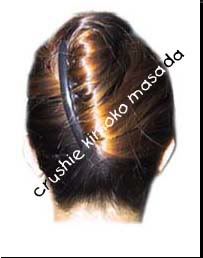 There are quite a few anonymous(es) reading this journal because of my beauty entries especially bout my reviews on BB creams. For this reason, this journal has been partially locked. Add me and leave me a comment if you wish to be in my friends' list.

And if for whatever reason you may have, you would like to borrow or copy any published post / picture(s) and/or format of my reviews / post, etc, have the decency to seek my permission or give me the credit at the very least! You know who you are and i do not wish to mention name(s).

*you have forgotten a term learnt in school. Plagiarism.

I do not enjoy watermarking my pictures or locking this entire journal.

If you are here for my reviews on BB Creams, use http://kimoko.livejournal.com/tag/bb%20cream to retreive all my reviews.

For my FAQ on BB Creams & Mineral Makeup, here's the link.