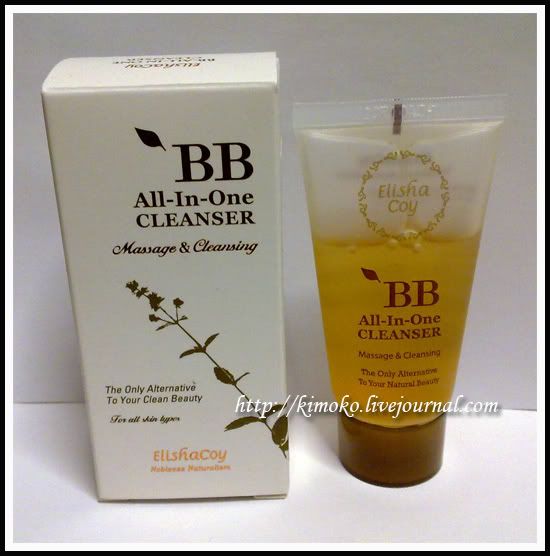 Finally! The first review of the package sent to me by the Lush Group! Lotsa you are also curious about this Elisha Coy BB All-in-One Cleanser so here's the review!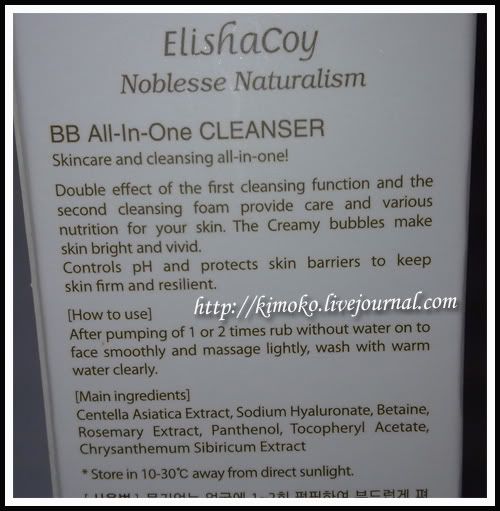 An all-in-one cleanser that claims to be a skin care too?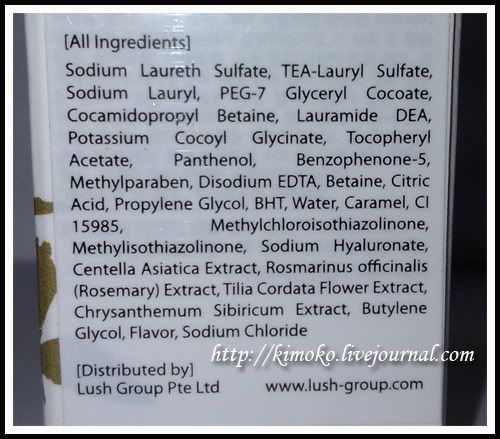 This cleansing gel not only removes makeup and claims to deep cleanse your pores! Well, there's definitely some truth to that. I used this cleansing gel to remove an entire face of makeup (including eye and lip makeup) and it did dissolve the makeup quite effortlessly.

Not going ahead with a facial cleanser, I decided to test the heavy duty of this product by using a cotton pad soaked with toner to wipe it across my face and guess what? NO traces of makeup at all! Including my foundation! I kid you not! Perfect for those lazy you who hates the makeup removal process!

My face was extremely clean without the drying, tight feeling. Infact, it was pretty soft to the touch too! I suppose the hyaluronic acid is the reason why my face feels so soft after washing the cleansing gel off.

I was amazed and was definitely sold! Unlike other cleansing gel, at times, they leave a film on your face but this does not. Usually when I use product that claims to be a one step, I often continue with my usual facial cleanser to double cleanse but with this product, I really did not have to. My face was extremely clean and extremely baby soft upon washing it off.

Oh, it has this really lovely scent that I can't put a description to it. It smells like a brand/type of shampoo that when someone flings their hair at you, you'll be mesmerized by the scent. LOL Yes, that kinda scent. I reallyyyyyyyyyy like this all-in-one cleanser!

The only down side is its price I suppose. For S$43.90 (for 150ml i think), though its a makeup remover, cleanser and a massage gel, I personally feel that its pretty pricey though I really really like this product! I suppose if the website is running some promos, it is definitely worth getting it. I'm definitely getting it if there are online coupons or promotions!

2 thumbs up from me for this product!

Anyone else that has tried this product and share the same sentiments?