Mentholatum has just launched a new range of lip balms made from Beeswax among the other 100% Natural ingredients that is said to moisturize and soften your lips. Don't they sound like a foreign brand of lip moisturizer that is made of the same ingredient?
Well, I was sent these 2 items which is totally up my alley as I cannot live without a lip moisturizer for my dry chapped lips!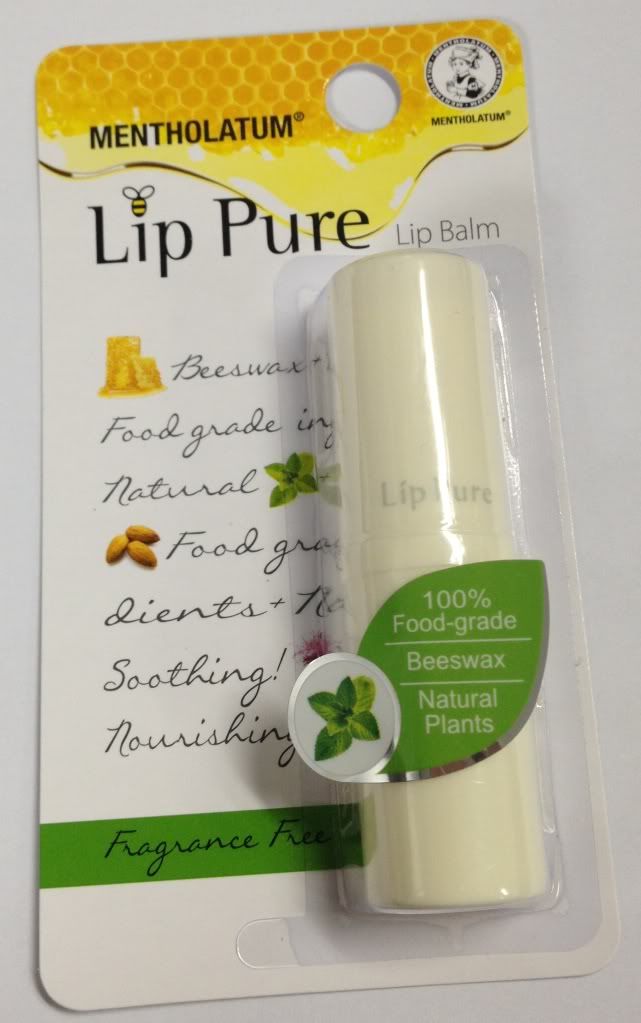 This fragrance free lip balm stick is made of
Beeswax - To moisturize and soften lips
Grape Seed - Slows and prevents aging
Shea Butter - Heals dry lips
Almond - Nourishes with Vitamin E
Jojoba - Smoothes skin
Aloe Vera - Soothes dry lips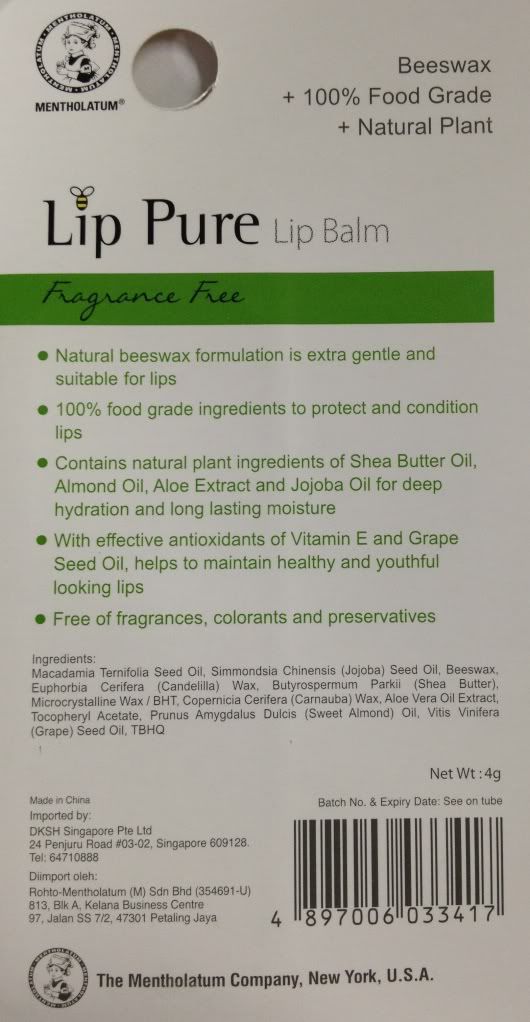 Created from the finest food grade ingredients with no preservatives and no colorants, this lip balm is as natural and pure as it can be.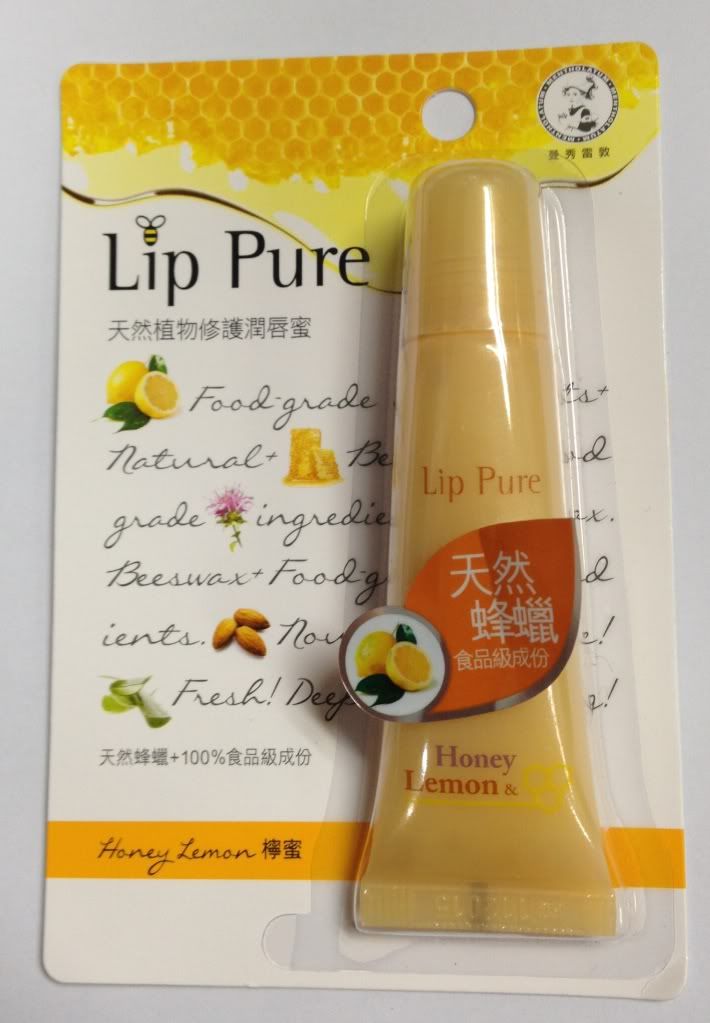 Another varient of the Lip Pure Lip Balm is the Lip Gel in Honey & Lemon for someone who prefers a slightly scented lip balm.
Though scented, it is still made from the finest food grade ingredients too! If Honey & Lemon is not something you fancy, there is also the orange scent too.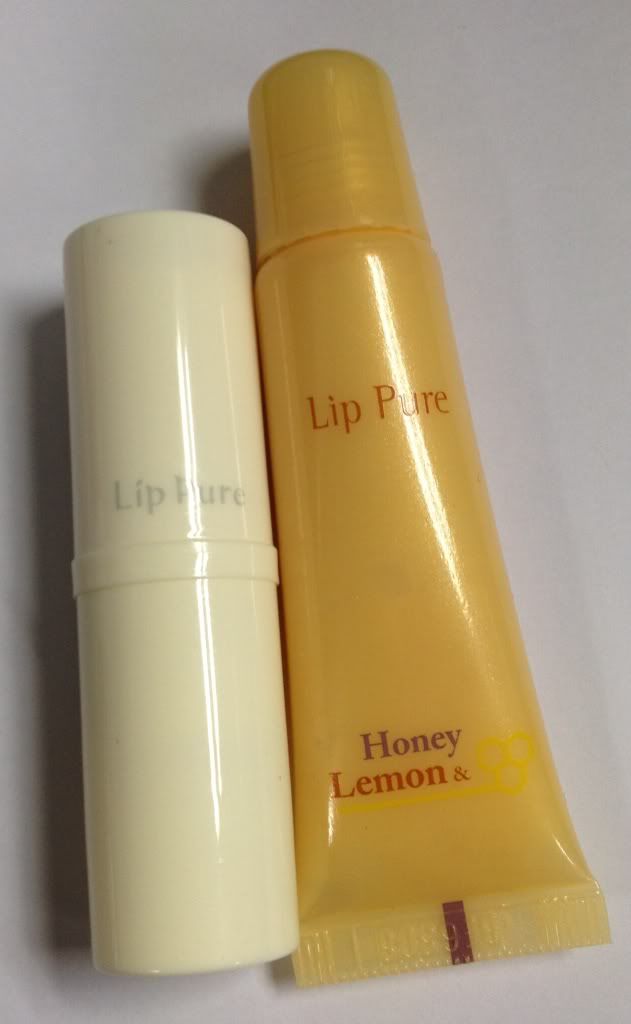 Priced at S$7.90 each which is available at Watsons, Guardian, Fairprice and all major supermarkets and departmental stores, how do they fare?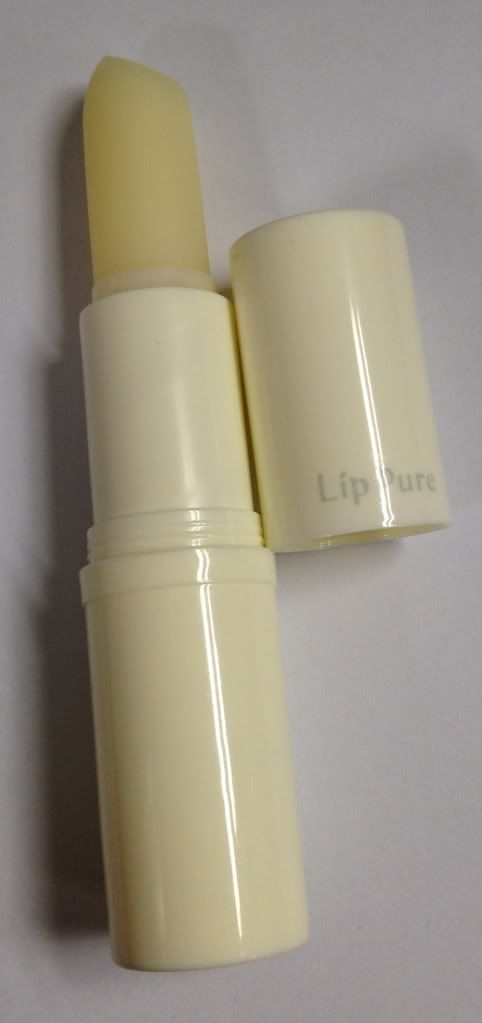 The fragrance free stick looks like any other lip balm in a lipstick tube twist up container.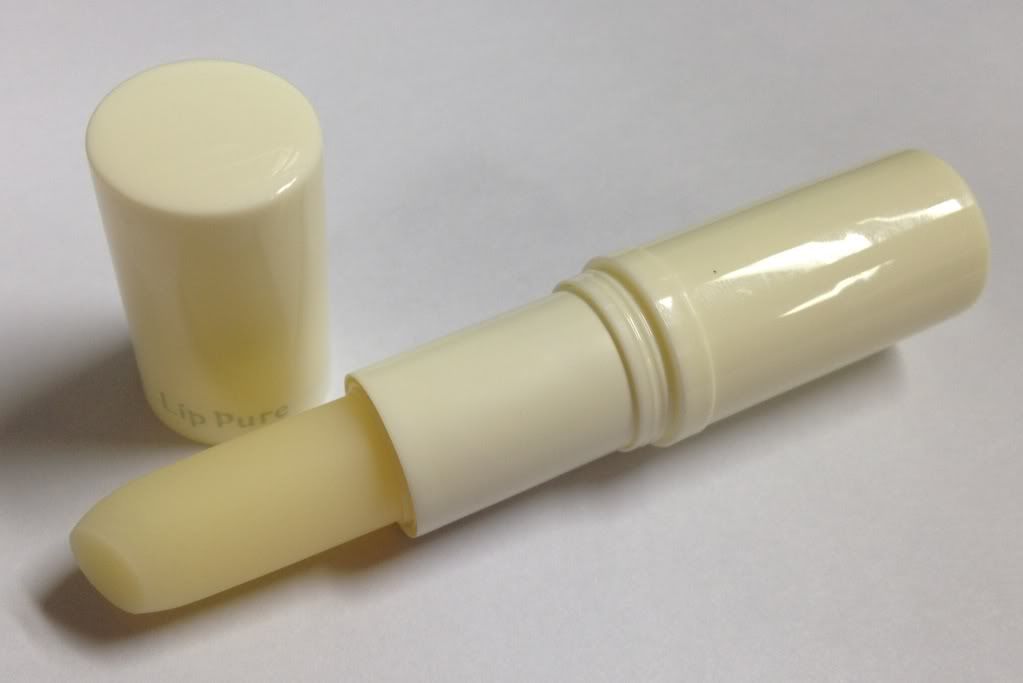 This is said to be fragrance free and colorant free too and it applies to a clear glossy finish. Not something I really fancy as it feels like I am applying petroleum jelly on my lips. But I would say, for those who have sensitive lips, you will appreciate this.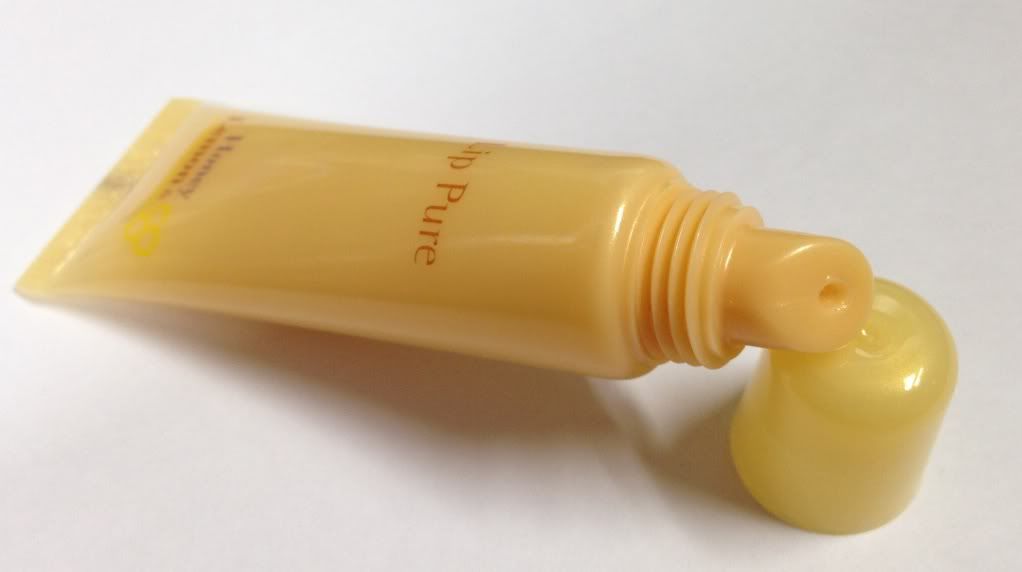 My favourite out of the 2 has got to be this Lip Pure Lip Gel in Honey & Lemon. In a plastic squeezy tube.....
The product is a slightly thick gel like consistency that is slightly tinted with a tinge of yellow which I assume is from the Honey and Lemon extract. Though it is rather thick but the thick consistency actually allows the product to be slightly long wearing on my lips. This is perfect base for colored lip products that tends to be a little drying like matte lipsticks.
I like the honey & lemon scent too! Reminds me of a Vitamin C Candy from Hacks that till today I am still loving!
Though for its price, I would very much prefer a pettier packaging, but I have to say, for now, it works really fine for me. It does take a little effort to apply the product since it is a little thicker than other liquid lip moisturizers but the long wearing moisturizing factor makes up for that. With the long wearing factor, re-applying the product often will be a thing of the past.
If you are not sensitive to fragrances or prefers a scented lip moisturizer, try this and let me know!