Lots have happened during my absence on my LiveJournal...
Among everything else, the most important and memorable event was the arrival of m
manic_milo
's first born at the break of dawn on 26th July 2012!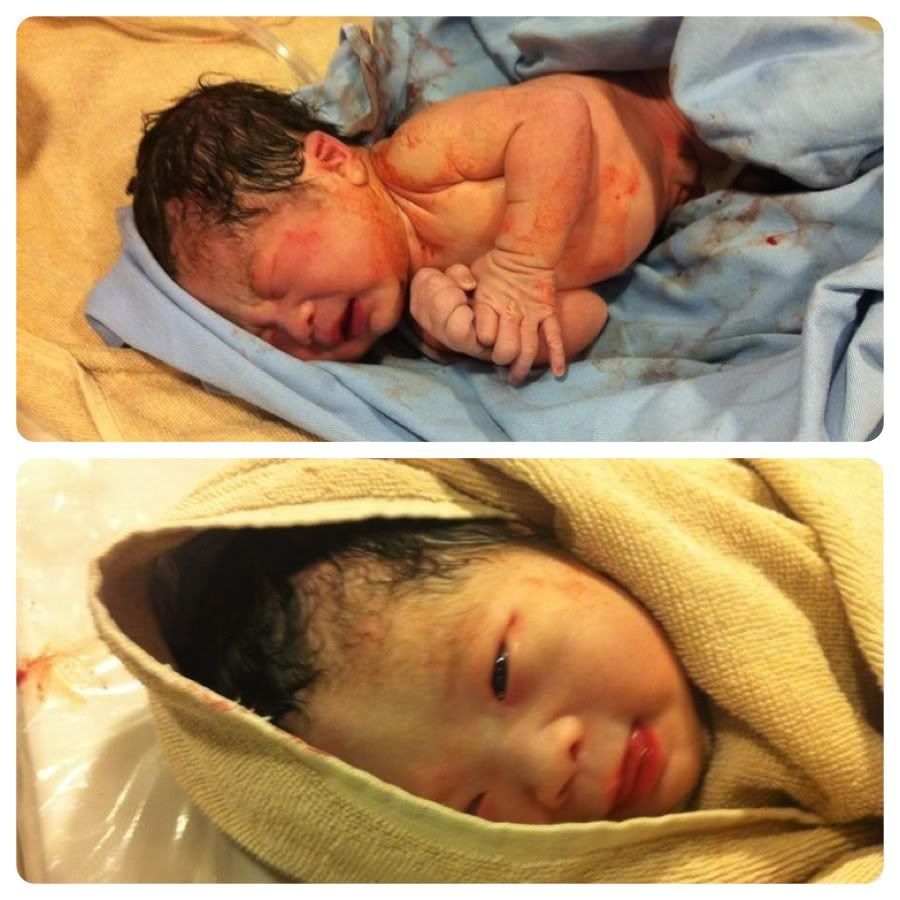 Bestie was in labour for the longest time for the arrival of Baby Ryan. She was admitted to the hospital on 25th July at 9am where she started the induction of her first bundle of joy. 20 hours later, Baby Ryan arrived weighing 3.010kg and at 47cm long.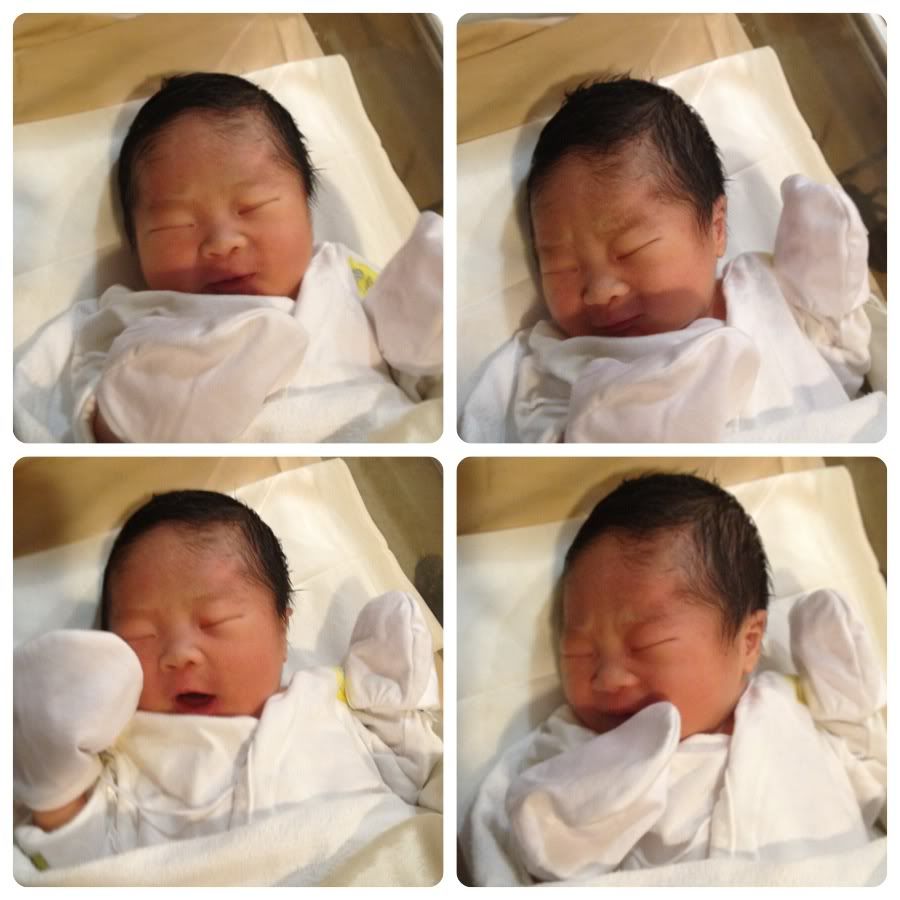 The arrival of Baby Ryan has not only changed the lives of bestie and her husband but for me too!
Back in school, both of us promised to be each other's Maid-of-Honor and also the God-Mother to our kids and I have fulfilled both to date! I am not denying the fact that the arrival of this little man has brought out the motherly instinct in me too.
I have never dared to carry a new born since they are so fragile but the moment I saw this little fella, I can't seem to put him down whenever he is in my arms. I love cuddling him in my arms and just by looking at him sleep, I'll feel the blissfulness.
Don't the pictures above make me look like the mother of the new born? A proud mother I must say! Those pictures were taken on the 3rd day of his arrival into our beautiful world and it was my first Nanny experience when he was left in my care while his parents went to settle the discharge procedures. I was carrying him for a good hour or so and I must say that the moment was priceless!
We have close gfs who have little kiddos too and no matter how much I adore children, the love I am feeling for Baby Ryan is absolutely over-whelming and indescribable. And it can be felt by those around me! My family, my relatives and even my colleagues can feel this over-powering love for this little one!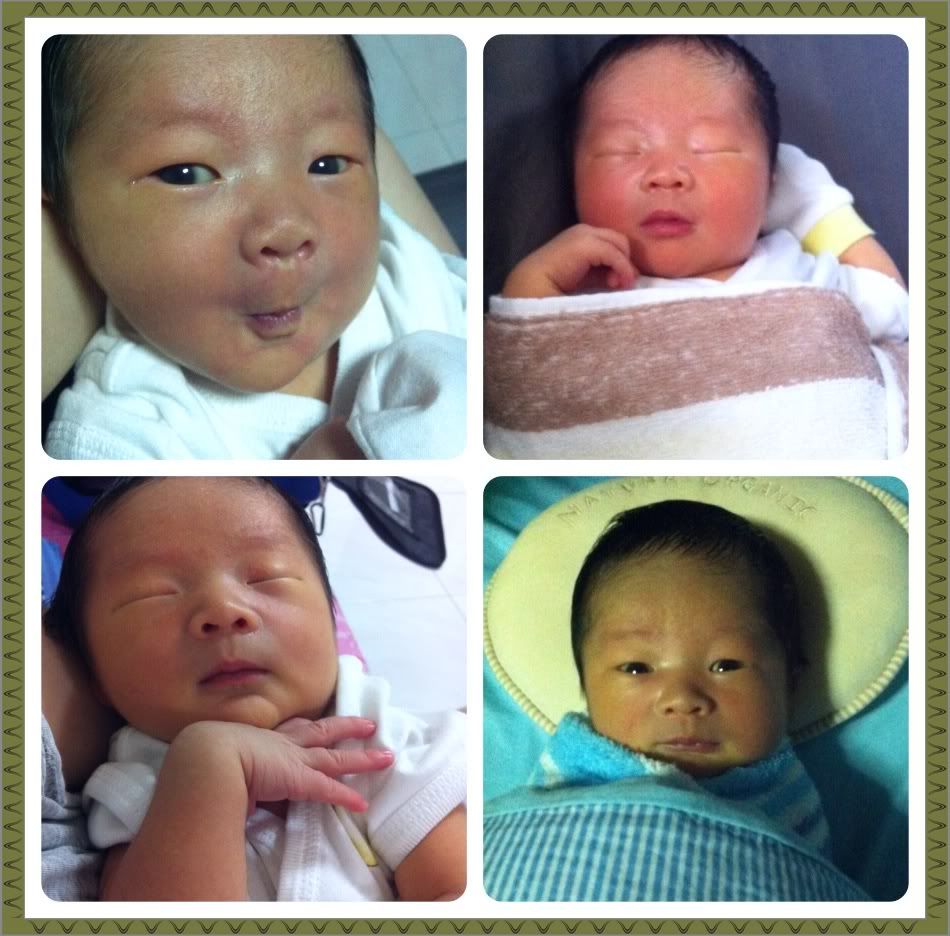 Look at this little sweetie pie! Isn't he a darling? Well, to me at least! Being less than a week old in the above pictures, he managed to steal my heart and hid it where the sun don't shine! Sneaky litte thing!
I can't get enough of this little fella I tell you! I am absolutely mesmerized and obsessed with him!
I can't visit him everyday though I really wish I could because bestie lives with her in-laws so I am constantly getting updates from her via pictures. As the saying goes, a picture speaks a thousand words.... To me, these pictures speaks a gazillion words!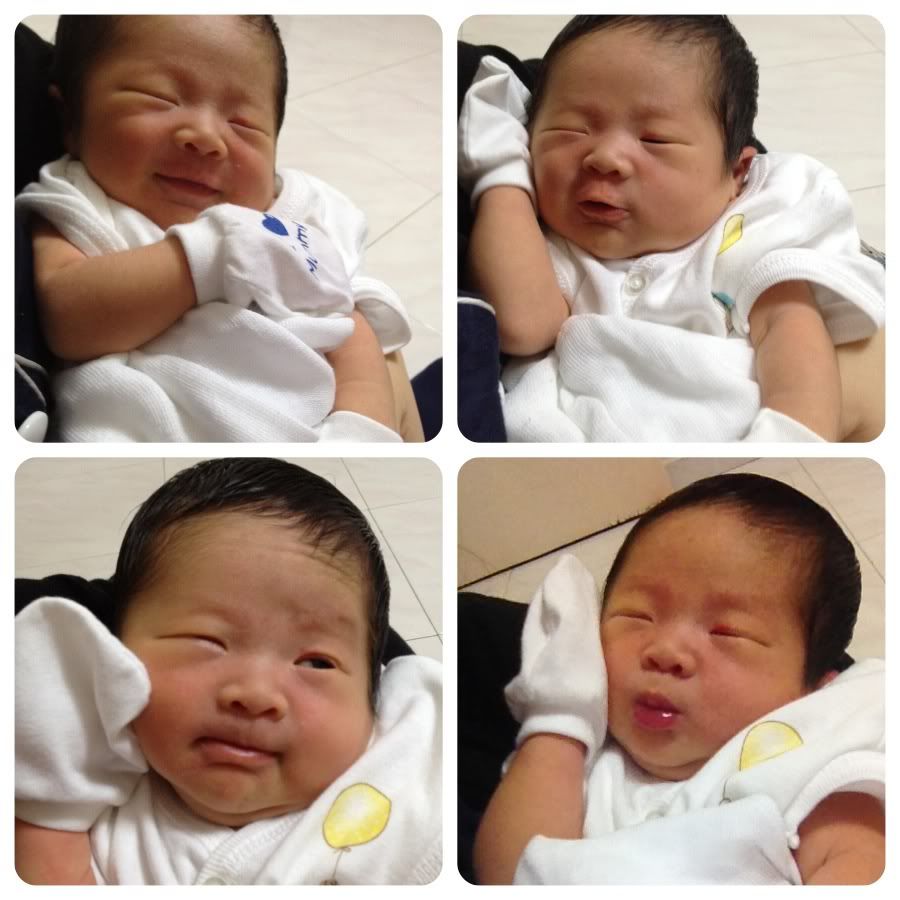 The last I saw him was on the day he was discharged where I drove them home. After which, it was a good 4 days later that I simply could not resist and drove all the way to her in-law's place after work just to cuddle him in my arms!
Look at all the expressions he made while in my arms! Tell me, how can I resist this little man! I am totally captivated by him!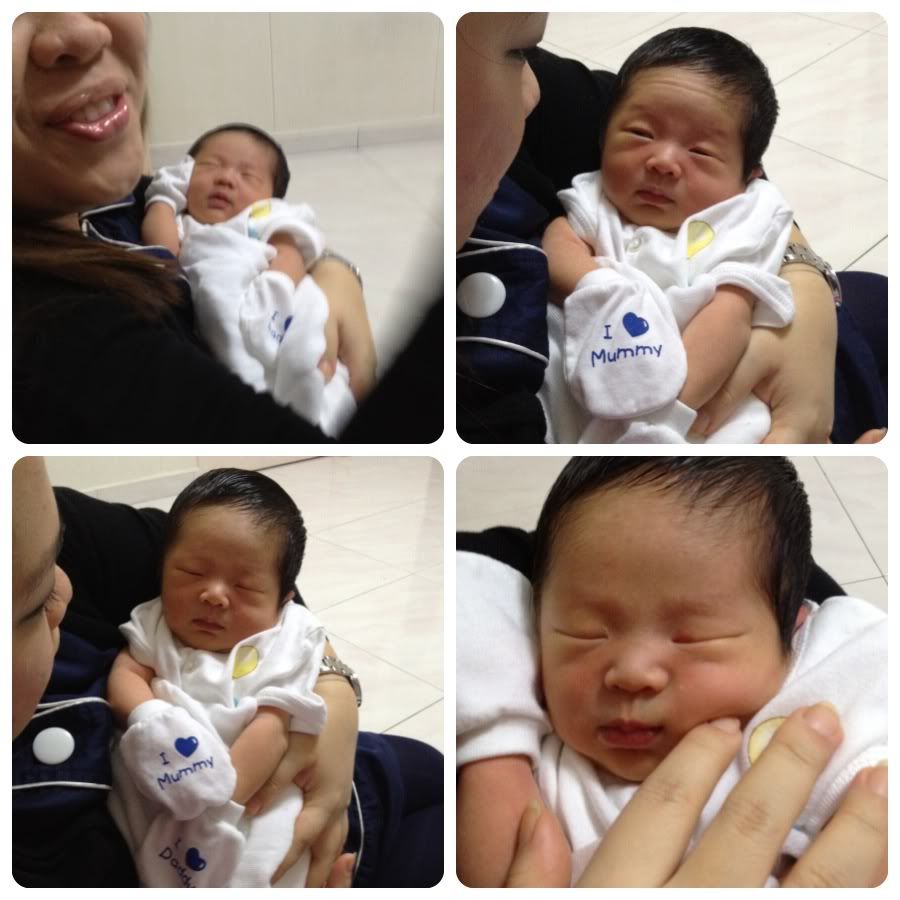 Priceless moments of him in my arms. The picture on the top left hand corner caught me grinning like a jack-ass only because I cannot believe I have this little fella in my arms. I refused to let him down till it was feeding time and had to be 'robbed' by his grandmother to bottle feed him.
Though it was just yesterday evening that I last saw and cuddle him but I cannot wait to have him in my arms again! I swear this little man has gotten me all gaga over him that I cannot get enough of him! Why oh Why oh Why!
Oh, today marks the first week of his arrival into our beautiful world, into bff and her husband's lives and also into mine too! It has been a week and as each day passes, I am getting more obsessed with this life which used to be in bff's womb...
You have no idea how much I love you Baby Ryan. You never fail to mesmerize me each time I see you. Cuddling you in my arms feeling like my very own flesh and blood is the most surreal experience and I really want to treasure these magical moments as you grow up to a be a fine gentleman. Grow up strong my precious. Grow up well and healthily too my little man...
I will write about how this little life was discovered and how I was the first to know about the pregnancy
(even before her husband and family found out)
in another entry....