I was in Batam, Indonesia in October of 2013 and came across this compact powder at the Hypermart in Mega Mall for less than S$3. It was retailing for Rp28,600 but there was a 35% discount and I paid Rp18,590 which was extremely affordable!

I love the Mentholatum Acnes range but have never seen this powder before and so without hesitation, it was in my shopping cart!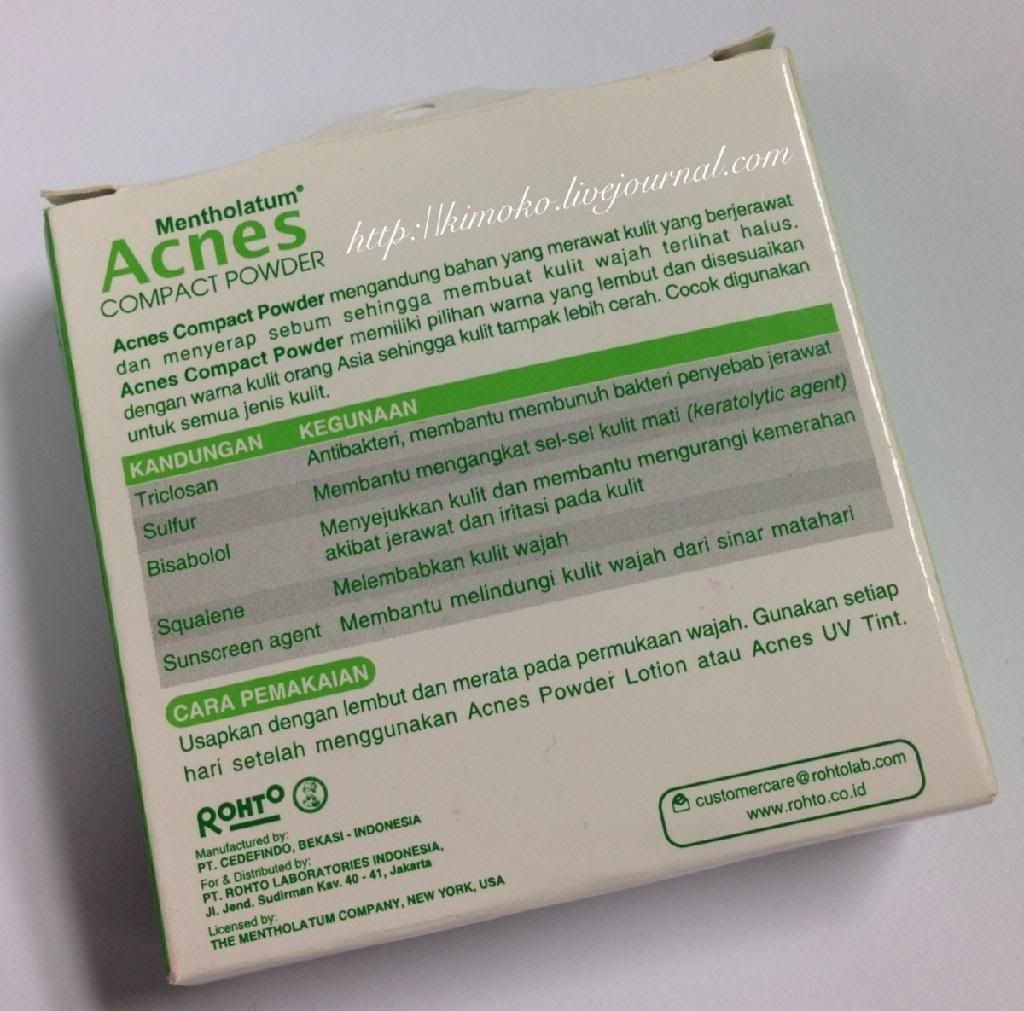 As it is manufactured in Indonesia, the packaging was naturally in Bahasa Indonesia and not English.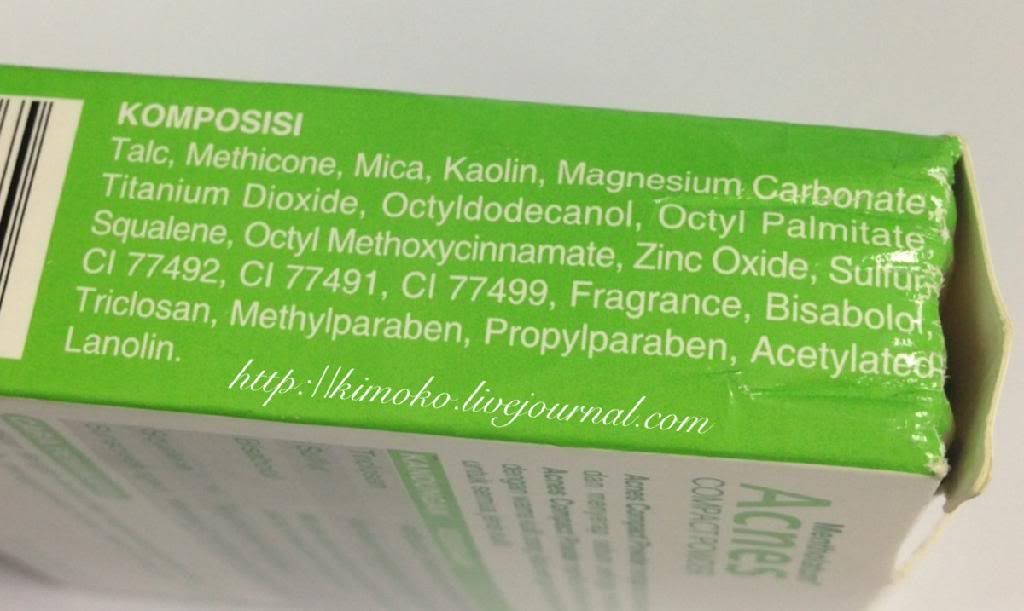 Even the ingredient list is in Bahasa Indonesia but you can probably make out what the ingredients are or maybe hae it translated.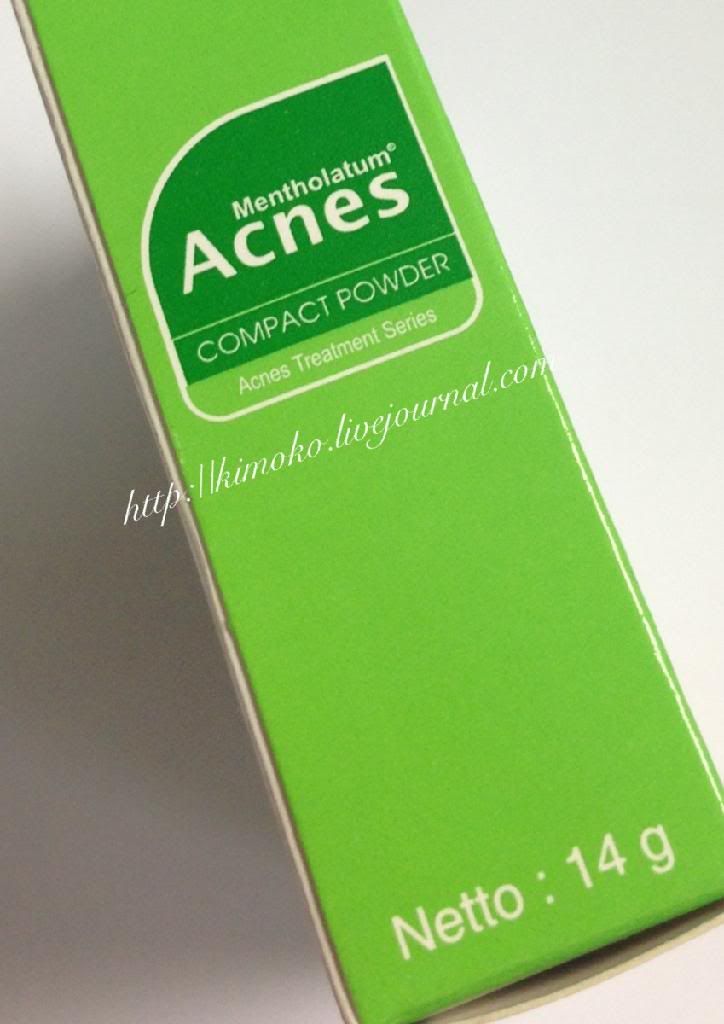 Instead of a fancy velvet pouch like that of luxury brands, the product was contained in a plastic 'pouch' instead.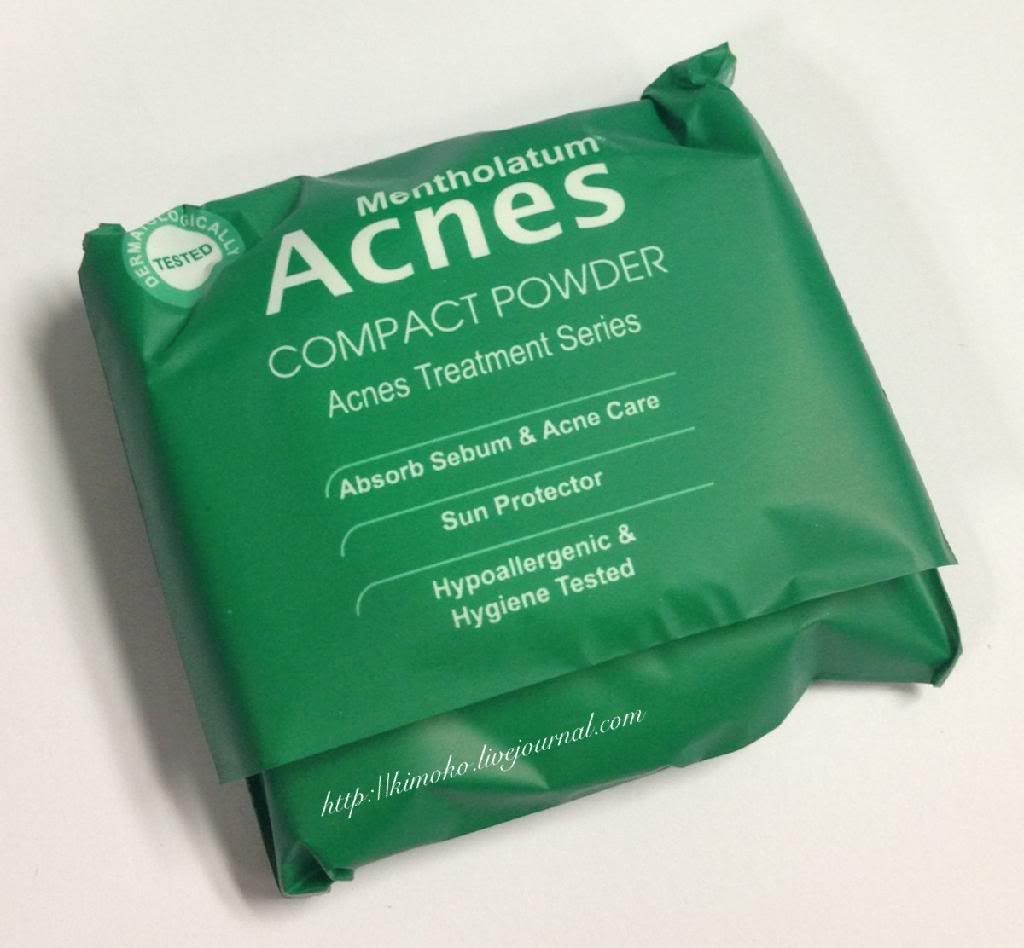 When I first saw this, it kinda reminded me of a feminine product. -cheeky giggles-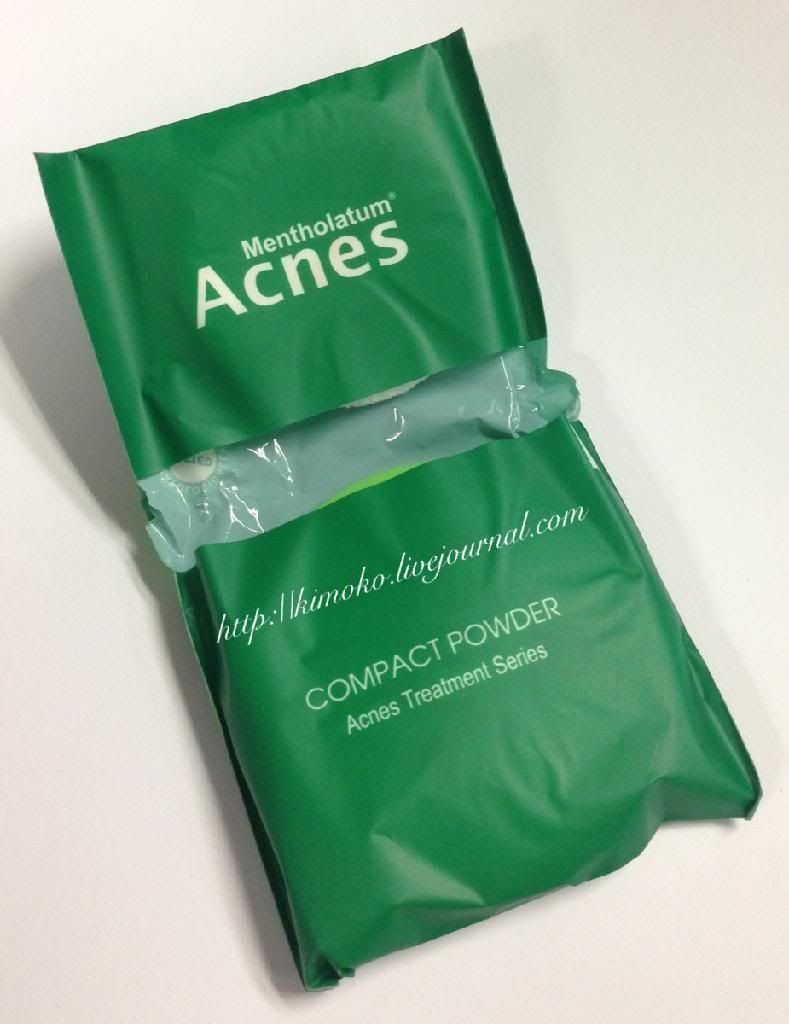 The plastic 'pouch' separates the compact powder from the powder puff which I thought was quite thoughtful but the pouch is too flimsy to be used for long as the quality isn't as sturdy as a textile material.
*doesn't it look like a feminine product?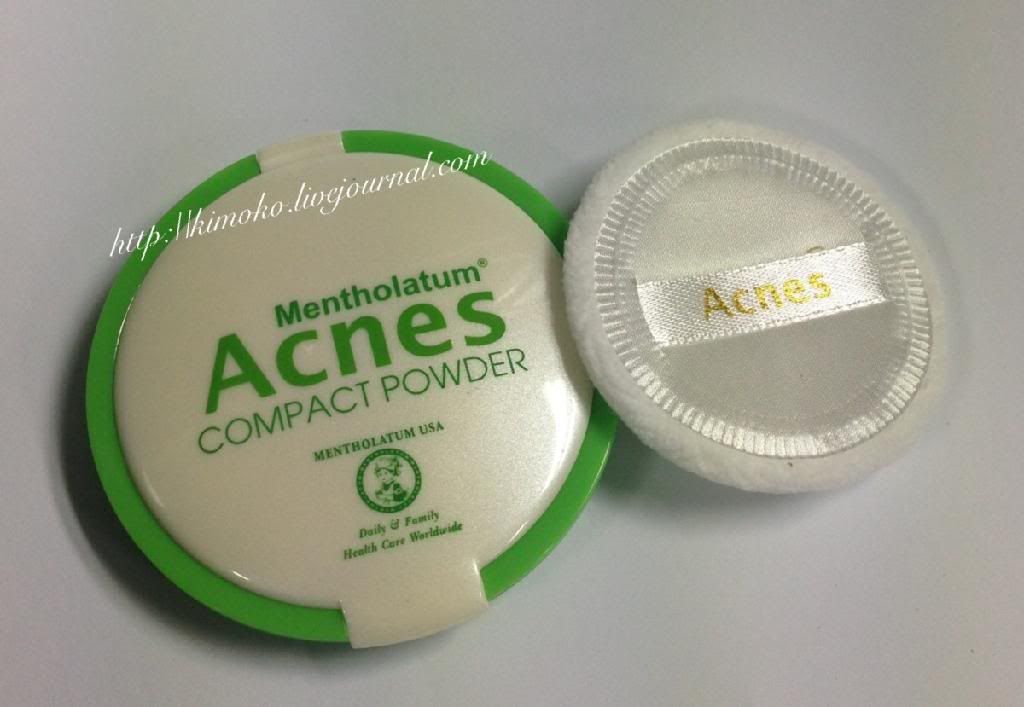 I tossed out the plastic pouch without realizing that the powder puff is unable to fit into the compact case. That was the reason why the plastic pouch was given to separate the puff from the actual compact. Oh well, I do not like using powder puffs and so I soon passed the powder puff to my sister who prefers to pack on her powder instead of a brush like how I like to apply my powder.



If I remembered correctly, there are 3 shades to this powder. 1 is an extremely pale shade followed by this Natural Beige which is an extremely yellow shade and finally a rather dark shade.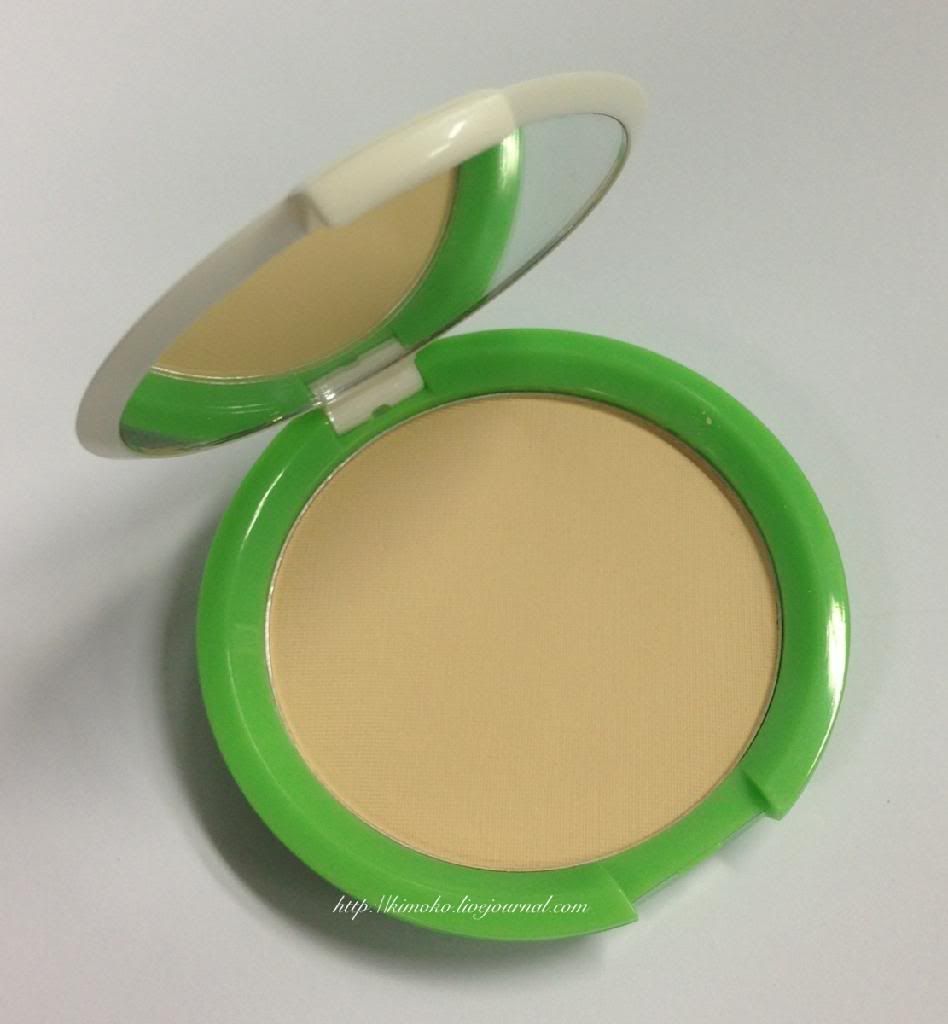 In a rather sturdy but a little bulky plastic compact case, there is a mirror beneath the cover.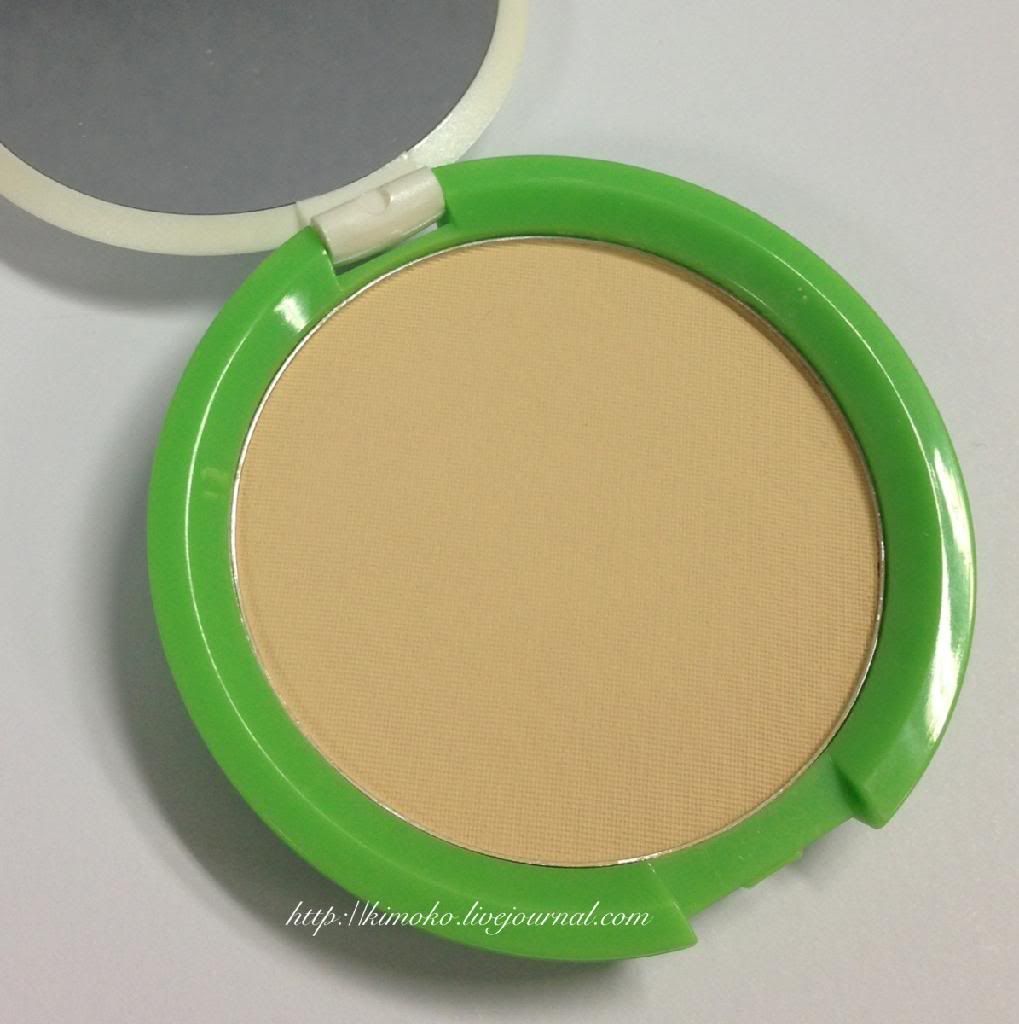 It almost looks like a Banana Corrector powder from Pure Luxe or Ben Nye.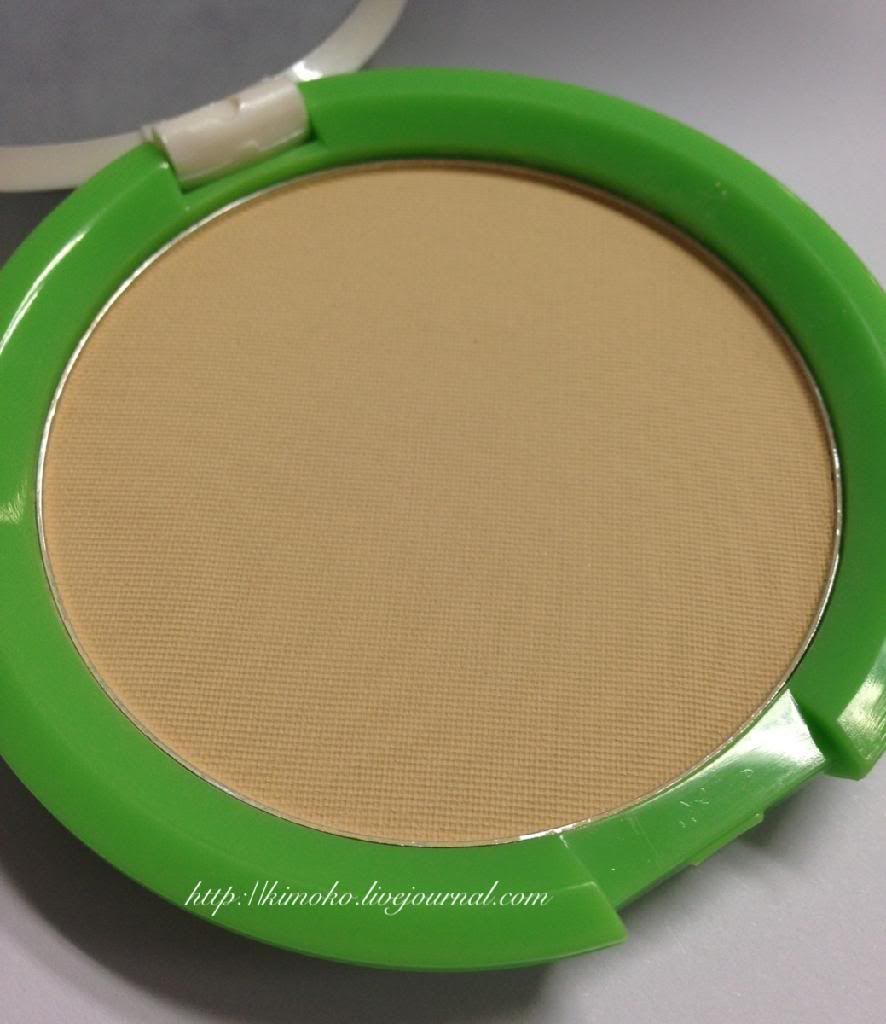 I should not be expecting alot from this powder especially since the price is extremely affordable (I don't want to sound barbaric by saying it is cheap) though I have had good experiences with wallet-friendly products too but this product is probably a if-you-see-it-you-can-give-it-a-shot but not something that I will desperately need to hunt it down.

The color of the powder is so yellow that it almost makes me look sallow especially when I am wearing a yellow undertone base product like my MAC Studio Fix Fluid in NC25. I usually put on my makeup at about 6.30am in the morning and lighting isn't the best at that hour so I did not quite see the sallowness of my complexion till I got into the office. DAMN, it really looks horrible with that yellow sallow complexion.

It does work better if I am using a grey or pink undertone base product and if the shade is a little fairer than my skin tone.

Oil control wise, for its price, it is rather decent. Not the best that can replace my HG Maybelline Dream Matte Powder but pretty decent at about 6-7 hours. The powder is pretty fine in texture but does not create a huge powder mess when I stipple my flat top foundation brush on the powder.

I have not experienced any breakouts with the powder and will continue to use it. If you ask if I am going to repurchase, I will, but probably in the fairer shade. If it is a translucent shade, it will be quite perfect as a powder for touch ups.

One drawback about the powder is that the scent is pretty strong. It smells of talc or rather, an old lady's makeup powder, if you know what I mean. Other than the scent, for its price, it is a pretty good compact powder!